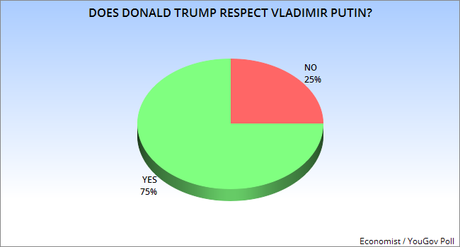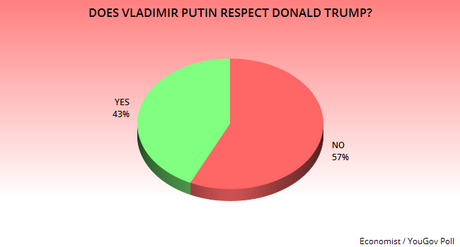 Trump's respect and admiration for Russian autocrat Vladimir Putin is unquestioned. He has had nothing but nice things to say about Putin, and in Helsinki was was virtually fawning all over him. And the American public has not missed that. About 75% of them say Trump respects Putin.
But the U.S. public doesn't think Putin returns that respect. Only about 43% believe Putin respects Trump, while 57% say he does not.
These charts reflect the results of a new Economist / YouGov Poll -- done between July 15th and 17th of a national sample of 1,500 adults, with a margin of error of 3.2 points.