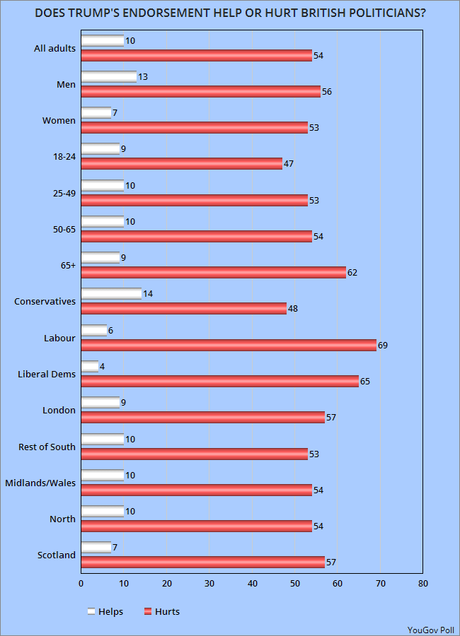 Donald Trump doesn't just want other governments interfering in American elections, but he thinks it is his duty to interfere in the elections of other countries. He considers Boris Johnson to be a good buddy, and is trying to help him stay Prime Minister when the British vote on December 12th.
Last week, Trump spoke on a British radio show and told Brits that the Labour Party would be very bad for them. In a few days, he is going to Great Britain and everyone expects him to speak out for Johnson. Is Trump helping Boris Johnson? Johnson doesn't think so. He's been trying to distance himself from Trump recently.
And the British public doesn't think Trump is helping the Conservatives either. Only 10% say Trump is helping, while 54% say he's not helping (but is hurting).
The chart above reflects the results of a YouGov Poll -- done on November 1st of 3,729 British adults.