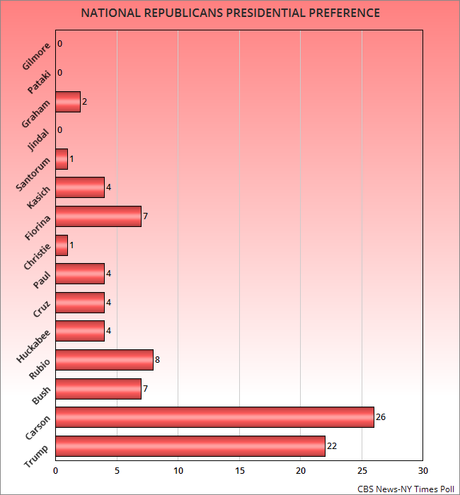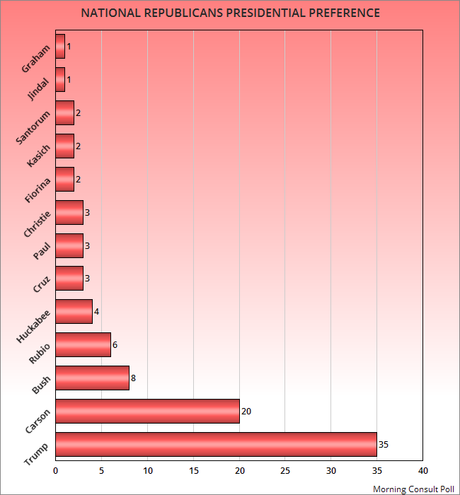 The top chart is from the CBS News / New York Times Poll -- done between October 21st and 25th of a random national sample of 575 Republican primary voters, with a margin of error of 6 points.
The other two charts on this page are from the Morning Consult Poll -- done between October 22nd and 25th. They queried 714 Republicans (margin of error 3.66 points) and 688 Democrats (margin of error 3.7 points).
It looks like the Republican presidential race could be getting interesting. These two polls have different GOP leaders. The Morning Consult Poll has Trump with a 15 point lead nationally, while the CBS/NYT Poll has Carson leading by 4 points. Which is correct? I don't know -- but it could mean that Trump is not the lock that many were beginning to think.
Meanwhile, the survey of Democrats shows Hillary Clinton with a rather large 27 point lead nationally over Bernie Sanders.