He's baaaaaaaack.
Michael Ausiello, one of our favorite sources for True Blood "scoops", shared some season 6 info in his "Ask Ausiello" column on tvline.com. Today's edition was a mix of something old and something new. No mention of borrowed, but I can say we are "blue" just thinking about the long months ahead until True Blood with our Viking and Telepath are back on our screens.
I digress…
The "something old" is the casting news Evie shared with us yesterday, and if you missed that post you can check it out here as well

The "something new"is not Eric or Sookie related (grrrrrr) but is news of something… err… someone who has been hinted about before. And since it is not Eric or Sookie related, I am deeming it unimportant, but is a spoiler. And as a spoiler, if you are trying to remain spoiler free….please cover your eyes and ears as we guide you to the next post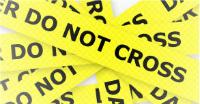 For those of you who are "walking on the wild side" of spoilerville, Mr Ausiello gives us a few more hint of the True Blood version of the "Governor".
Question: Looking for some tidbits, morsels or anything on True Blood. I love your site and check it out daily. — Scotty

Ausiello: Thanks, Scotty! This summer, Bon Temps' vampire population will face something that's potentially even more dangerous than the sun: Crate & Barrel! I'm sorry, I mean Creighton Burrell. Not only is the new regular character a morally murky politician — and the governor of Louisiana! — but he also has a major hate-on for fangers, owing to the fact that his wife ditched him with their daughter to be with one!
Well, we knew that the "morally corrupt" governor was coming this season, but it is the  first time I have seen the character name mentioned. Either way, its another human character that doesn't like fangs…. and sounds like we have talked about this type of character before.
My take away from this one is we are a day and another "spoiler" closer to our "Sindays"… and I am leaving it at that.
But, what do you think? Sound off below!
Source: TVLine.com