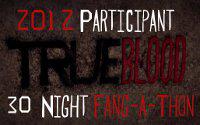 It's Day 21 of my fangalicious Fang-A-Thon 2012 posts!  Today, we're switching it back to True Blood because…well, I have some juicy spoilerish videos to share with you! These were shown at the True Blood Season 5 premiere on May 30th at the Arclight Theater in Los Angeles.
Who's interested in seeing what's in store for us in season 5?
WARNING: If you don't want to know – don't watch below!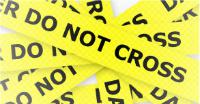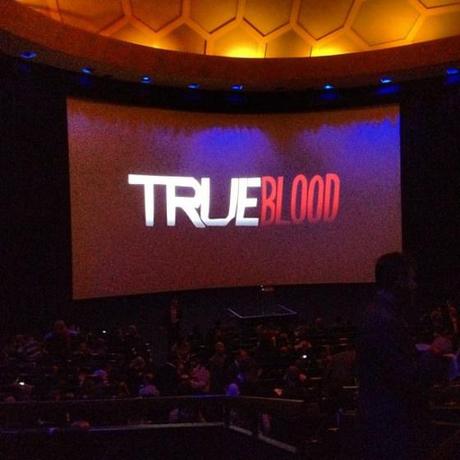 Above image courtesy of Josh Kaplan
Here's a few sneak peeks – thanks to E! Online!
Please note: These video players will not work on mobile devices. You'll have to visit the site on a computer or laptop to actually see them. Sorry…
Sneak Peek #1: Bill slacks off while Eric works hard.
Sneak Peek #2: Sookie wants to tell Alcide about Debbie's demise.
Sneak Peek #3: Terry and Arlene tell Patrick about their house fire.
In the clip with Eric and Bill; the first thing that popped into my mind was Eric should come clean my house next! He's very thorough, but yet puts some TLC into it. Kind of like how I would imagine he does while making love.
Who was Bill talking to over the phone? Why is Sookie surprised that Russell is still alive? I thought she knew he was only buried and that he wasn't dead? Oh wait…that's right! She's taking Bill (of all people) at HIS WORD. *slaps head* This is right before she finds out how he betrayed and lied to her. I'm surprised she believed his lie about Russell, especially once Eric suddenly showed up at her door.
I see the continuity may be an issue again this year…

The Terry, Arlene and Patrick storyline is already boring me to tears. I have no comment other than, when did Terry and Arlene get married? Did I tune out that particular part? Please somebody remind me, because I tend to zone out when it comes to things I don't find interesting or entertaining.
What are your thoughts after watching these? Please share 'em below!