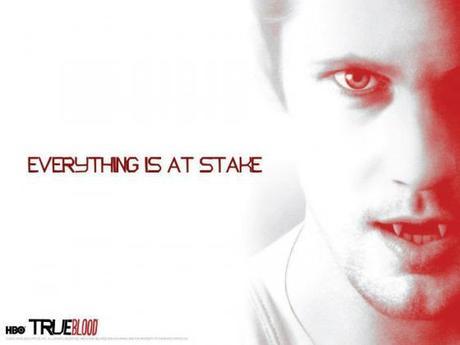 There's a new True Blood promo floating around, which proves "Everything Is At Stake" in Season 5. I'm warning you now…there is one scene in particular, you're NOT going to like, okay…maybe two? Better have your barf bag handy and maybe a stiff drink too.
Watch this promo below!
Well…I'm not going to say anything. I'm not sure if that's Sookie or someone else, who's touching Alcide in this video.
Let's let YOU be the judge!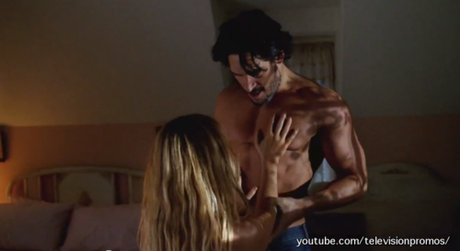 The bed in the background looks the same as Sookie's…but what about the hair? That doesn't look like Sookie's hair…I'm not sure what to think.  Here's the pic of Eric spying on Sookie in Season 4, so you can compare…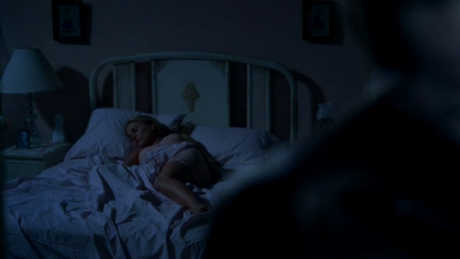 Screencaps courtesy of teacuphumans.tumblr.com
As you can see…it looks like the same bed. But her hair doesn't look the same. At least judging from the other scenes in this promo.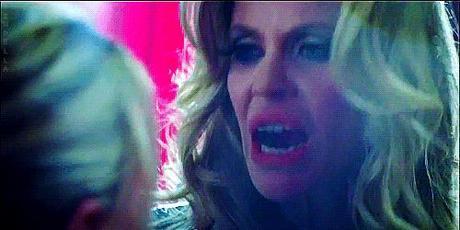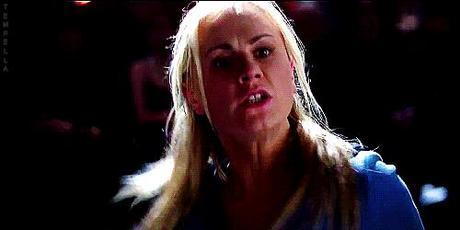 Above gifs courtesy of tempella.tumblr.com
It certainly looks like Pam started the fight between her and Sookie. What an instigator! I may have to put Pam in the Penalty Box for this!
There was one scene in this promo I particularly enjoyed…that's this one below!
DO IT ROMAN, DO IT!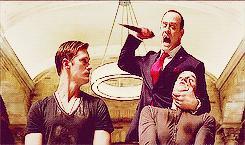 Above gif courtesy of jenpero.tumblr.com
What do you think of the rest of this promo? Did you see there was another angle of Eric's kiss with Nora? Evie will be doing a more in-depth analysis of this promo as soon as she gets the chance!
What are your thoughts? Feel free to share them below!