Hey Eric & Sookie Lovers!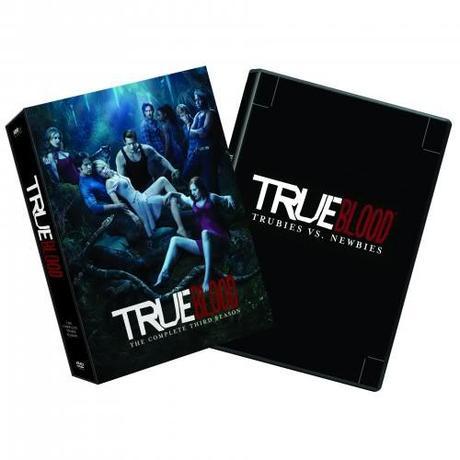 Good news!
True Blood Season 3 DVD and Blu-ray topped the sales charts for the week ending June 5th!

True Blood: The Complete Third Season debuted at No. 1 on both the Nielsen VideoScan First Alert sales chart and Nielsen's dedicated Blu-ray Disc sales chart. Sales were so strong that the season two set, released a year ago, returned to the overall disc sales chart as well, bowing at No. 9. Season one, released in May 2009, also is back on the chart, at No. 14.
Wait…there's more exciting news!
True Blood also made the Top 10 in DVD rentals – according to Rentrak Corporation!
Have you purchased your copy yet?  If not, you may purchase it here!
Sources: The Hollywood Reporter and Sys-Con Media