Hey Eric & Sookie Lovers!

True Blood has cast another role for Season 4!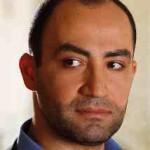 Peter Macdissi was cast in a recurring role to play Luis Patiño, a vampire sheriff in Louisiana, who harbors a troubled past with ties to the Spanish Inquisition, torture, and the witches that are settling in Bon Temps.
Source: deadline.com
Wonder what ties he has with the witches? Any ideas?
Sound off below!