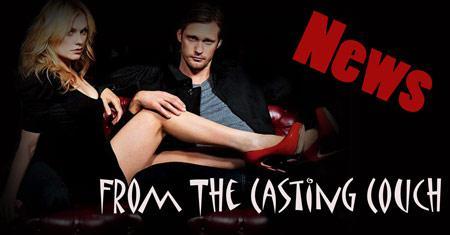 True Blood has released another casting call – this time for episodes 5 & 6 of Season 5!
Thanks to one of our affiliates, SpoilerTV for sharing this!
WARNING: For those who don't want to know – please don't read below!
Below is the latest casting call…
TRUE BLOOD, Episode #505, "Boot N' Rally Ally"
Director: Michael Lehmann
Writer: Angela Robinson
Start Date: 2/10/12
Location: L.A.
[SCRAWNY MAN (JIMMY)] In his 30s, very skinny, babbling in terror, he's found in a padded cell. RECURRING
[KATE] Late 20s-early 30s. Skinny, unconscious, Kate is one of the prisoners with the Scrawny Man in the padded cell. No lines in this episode, RECURRING
[KATHY] 20s. This pretty brunette fangbanger is more friendly than slutty. 4 lines, 2 scenes (10)
[BEVERLY] This plump, good-natured family friend of Luna's has been babysitting for Emma while Emma is out with Sam. CO-STAR
[BURLY VAMPIRE] This burly vampire at the bar asks for a Tru-Blood. CO-STAR
———————————-
TRUE BLOOD, Episode #506
Director: Dan Attias
Writer: Alan Ball
Start Date Approx. 2/29
Location: L.A.
[VIVIAN] Female, Caucasian, early 20s to late 20s. She is radiantly beautiful and British. RECURRING
Source: Rhoswen7
Probably the most interesting thing about this is…we have a new writer named, Angela Robinson! I hope she's able to write great storylines. As for who's featured in the casting call for episode 5…I wonder what these characters in the padded cell have to do with the story? Any ideas of who they could be involved with? I'm going out on a limb to say that this might have something to do with the Authority storyline. Maybe Eric meets them if/when he's captured?
Interesting name for an episode title too…"Boot N' Rally Ally". Hmmm…
As for the girl who babysits Luna's daughter…I think there's a misprint. Shouldn't it be LUNA who is out with Sam and not Emma?
Moving on…
Oh joy…look who's writing episode 6. Notice there's no title yet either? I wonder what this British woman, Vivien has to do with anything?
What are your thoughts? Feel free to share your thoughts and speculations below!