Hey Eric & Sookie Lovers!
Alan Ball recently revealed to the Los Angeles Times – he's testing a new technology which in simpler terms – means, 3-D! Can you believe it?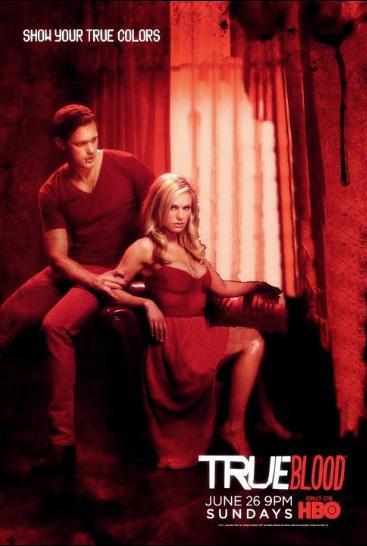 This is what he said to the LA Times;
"We did a scene in 3-D this season just to take a look at it," Ball said in an interview. "HBO asked us to do one. It was pretty cool. I don't think it's going to air. We just did it as an experiment, because I don't know if they're going to want to take the show 3-D at some point, maybe like a season premiere or a season finale or something. I would be surprised if — depending on how long the show lasts — that doesn't happen at some point, especially if 3-D technology gets beyond having to wear the glasses."
Ball didn't reveal exactly which scene it was, only to say – it didn't require too much additional trickery to shoot, which might suggest that in the not-too-distant future, fans could begin enjoying the series' mix of sex, violence and humor in one additional dimension.
"It was basically a scene that's in the show anyway, so they just also shot it with 3-D cameras," Ball said. "They sort of blocked it so it would lend itself to that. There was a lot of stuff in the foreground, stuff in the background, that kind of thing. I really don't believe it was tremendously difficult. If I can remember correctly I believe that the director and the cinematographer did a little seminar with the 3-D camera people before we did it, and they sort of said this is what works best."
Source: Los Angeles Times
Would you like to watch True Blood while wearing 3-D glasses? Do you think this will ever happen?
I for one, can't imagine seeing the Gracious Plenty in 3-D!

What do you think?
Sound off below!