I haven't done an outfit post in what feels like forever basically I haven't really been wearing anything interesting or that I don't normally wear ... fallen into a bit of a rut I guess but New Year out of rut & all that....
I just wanted to check in, say hello & share 2 probably not interesting pictures with you. First up, H&M sale get there it is amazing. I am considering going back again to pick up some gray jeans I saw & really wish I had bought but don't fear I did not leave empty handed. I left with these gorgeous black & white patterned trousers which were a bargain at £10!! I was umming & ahhing over whether to keep them or not but I figured i might as well sure I will find things to wear with them. The feature I like the best has to be the black strip down the side of the legs, it just adds a nice little touch to the trouser.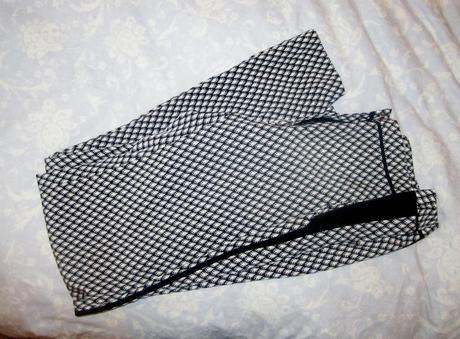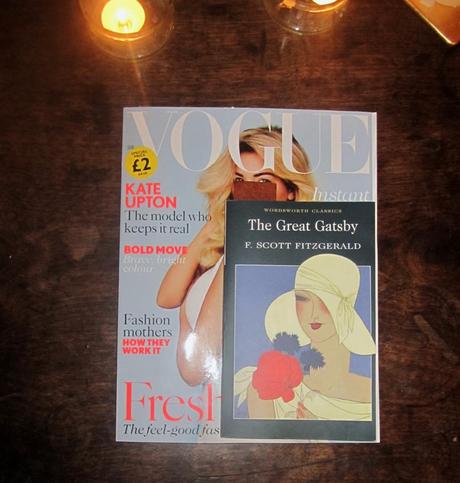 This is my Christmas holiday reading material, British Vogue & The Great Gatsby by Fitzgerald which I am so very close to finishing & have loved every page. I am a big reader particularly of older books - for want a of a better way to say that -  I am not a fan of chick-lit modern books, I guess I like the escapism of going to another time. Everything was so much more glamorous. *Sigh*
Happy Wednesday!