One of the things I tend to do in the autumn and most winter is to plan ahead for the next growing season. This year has been quite an exception though as I have been planning for next year since last summer, much earlier than usual. Perhaps because it was so wet that we had much less time to spend tending to the plants, and because of the pond project too which took up most of our spare time this year. Either way I just regard it as a long build up of excitement for next year's potential.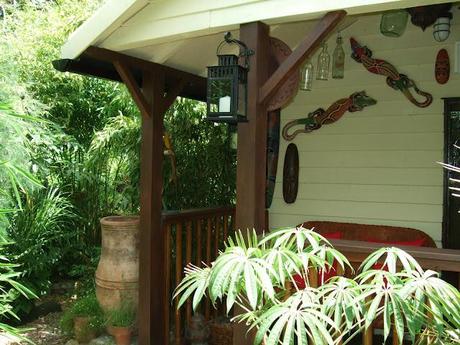 In pursuit of that tropical feel again....
The long road to next year - words I've muttered to myself several times recently. But this year's summer wasn't a write off at all, far from it. Let's just say, it was unique.
Somehow this year I also felt that I have slightly lost touch with what look I want to achieve with the existing garden (the new garden is more modern and hard landscaping heavy, to say the least). Maybe because we have seen so many formal and 'English' style gardens recently and such styles are starting to rub off on me? Again, maybe because we spent most of our time building the pond? But now that the latter is almost done, I find myself with the prospect of having more time again to spend with the rest of the garden. And I need some inspiration for next year. I need to remember what it was all about anyway, why we have what we have now.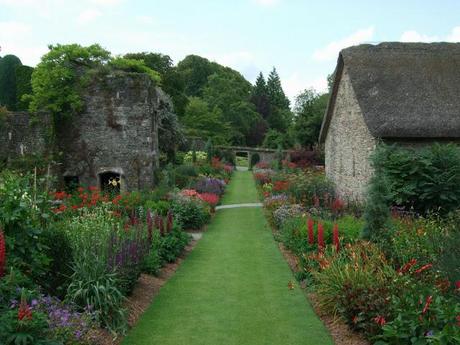 Beautiful, but is neither exotic nor tropical. I love it though, but not for our garden.
I need to rediscover our tropical soul. It's still there although semi-dormant and I need to poke and prod it with inspiration to rouse and revive it, ready for next year.
A contrived tropical garden. That's what it was all about, that's how it began and that's how it should be. To create an illusion of a garden that is from the tropics; of far flung, exotic places full of exotic and unusual plants. Perhaps to remind you of a cherished holiday abroad, or as a way of everyday escapism to make you feel you are anywhere else but here.
And yes it can be done, to create that illusion via creativity and substitution.
Of which I need to remember. I need to remind myself.
So how do I go about remembering it again? The first port of call are books. New books to remind myself and be inspired again.
A quick search online bought about several books about the subject matter 'tropical gardening', but I narrowed the selection down and recently acquired three to add to my existing collection of exotic and tropical gardening books:
Landscaping with Tropical Plants by Monica Moran Brandies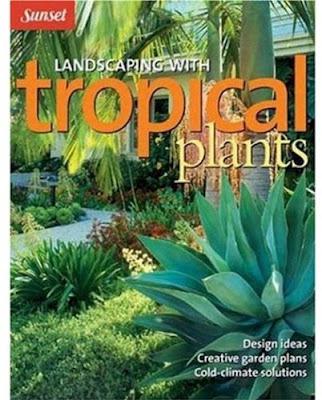 Tropical Garden Design by Made Wijaya (of which I've seen before, it's just I've never actually owned it and as it's a new edition, I might as well own one now)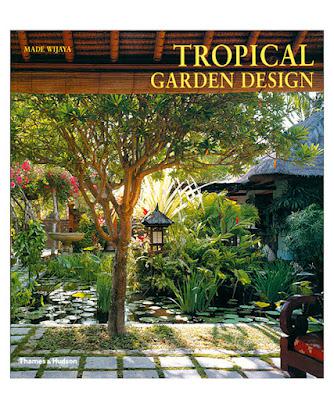 and Tropical Gardens of the Philippines by Lily Gamboa O'Boyle and Luca Invernizzi Tettoni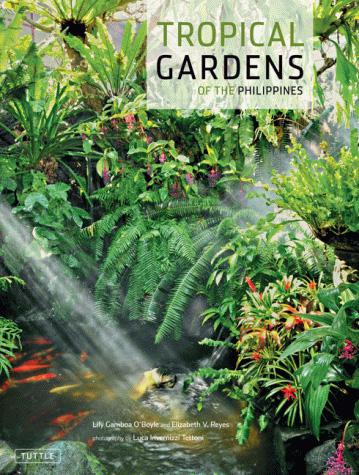 All three are superb and inspirational. Lots of ideas to pick from the beautiful photography. But I have to single out the last one, for that book blew me away...
Funny enough, I went through those three books in that order so when I got to the last one, I was, well, gobsmacked ('totally surprised' for those who are not aware of this British colloquial word). Wow!
Stunning photography of stunning gardens with stunning plants. Have I said the word 'stunning' enough already? 
After going through this book several times and settling down after the initial astonishment of visual delights found in every page, one other thing that struck me is that most of the gardens featured are private residences, rather than large parks and public spaces. Which makes the photos more 'reachable', attainable, and aspects of it applicable to ones own space. Even in parts of the world that are far from tropical, like where we are.
Illusion and creative substitution are the operative words.
I would hasten to add though that this book is not for those seeking botanical knowledge. It's probably not even for garden designers, for there are no rules stated there. It is however, for anyone seeking visual inspiration, for anyone wanting to create a beautiful exotic garden. It is a book of pure visual beauty. And sometimes that's all you need. It's up to the reader to apply to ones own space the beauty they have seen if they so wish.
Bearing in mind that the tropics do not have four seasons, and that there is a state of year round constancy with regards to the appearance of plants growing there, it takes a bit of faith and flair to adapt that look in a cold temperate climate. But this extra challenge makes exotic gardening even more fun.
So has these books revived our tropical soul? Yes I think so. A flick through them every so often is probably needed. So we'll remember...
And it will happen.
Mark :-)