Ramadan is almost here! Soon, we will be celebrating the joyous festival of Eid-ul-Fitr with great zeal and enthusiasm. But there are still few days left and during last ten days of this holy month, Muslims are pumped up with great excitement and joy of the upcoming festival.
Not only this, during the last ten days of Ramadan, Muslims prefer to organize fancy gatherings and Iftar parties to celebrate the joy of the month. And if you are latest fashion freak, then staying up-to-date even in Ramadan is important.
Zalora, your only destination for Ramadan fashion clothing has come up with great deals and offers on all top brand fashion staples that will help buy more, save more and spend less.
Check out the Zalora Ramadan 2018 collection to buy some of the classiest and trendiest outfits at unmatched discounted rates-
The Lazy Daisy Outfits!
During Ramadan, whether you're coming from work or you're at home cleaning it, the following two outfit styles are super-comfortable to wear after the tiring workday at home or office. These are simple to put together and are ideal for offering prayer. Check them out!
Abayah!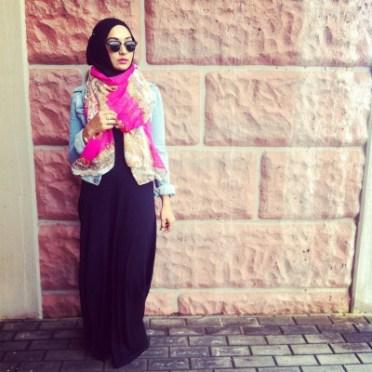 One of the simplest items to wear, which is actually considered a vital part of modest dressing especially for Muslim women is Abayah. It is one of the easiest to style during the joyous month of Ramadan. There are many ways to style your Abayah, either team up with a pair of jeans, a leather jacket, a neutral bag and a nice printed scarf or wear it with a long floaty dress. Wear flats for easy takeoff and put on, for if you're heading to the masjid to offer prayer.
Maxi Dresses!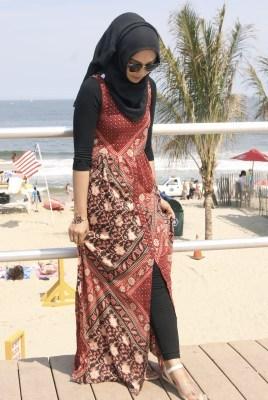 For that easy going, yet lazy day when you wish to avoid excess load or layering of clothes, Maxi dresses are simply perfect. It is a must-have fashion staple for Ramadan which can be pulled out of your wardrobe at any time of the day. Maxi dresses are super comfortable and appropriate.
The Cute & Casual!
If you don't want to load up trend pieces and wish to stay classy and sassy wearing minimal, simple and sober outfits that the next two attires are simply ideal for you-
Palazzos!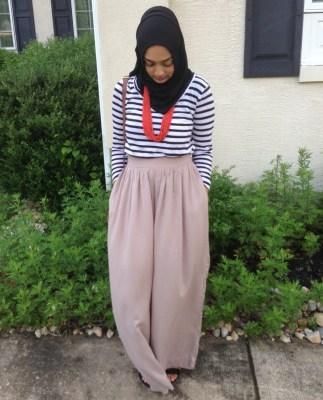 Opt this wide-flared pants and casual tee combination and stay super-stylish and comfortable through Ramadan. Probably one of the best option to choose for summers, when while fasting the whole you don't wish to wear any fancy and heavily embellished attire. Palazzos are ideal for hot-summer nights as they are absolutely breathable.
Maxi Skirts!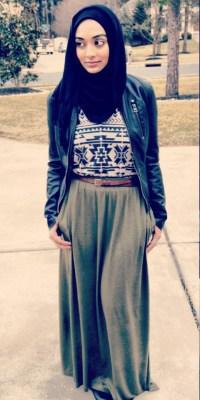 Yet another comfortable and super-easy to wear outfit ides which you must choose if you want to avoid wearing layers of high-fashion, embroidered or designer attires. These are cute and can be worn on any occasion, whether you are going shopping, or at home.
The Classy Or The Iftar-Party Outfits!
Under this section, you will get know about some hardcore iftar party outfits which you buy to dress-up really nice and elegantly. Iftar party is a great way to celebrate the holy month of Ramadan worshipping jointly along with your friends, family, and relatives. Take a look at the outfits-
Silk Fabrics!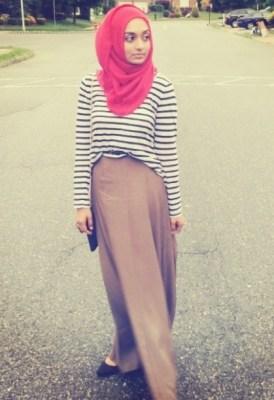 This Ramadan, embrace your unique style statement with class at every Iftar party you attend by wearing an outfit made of soft silk fabric. Pair a simple striped shirt or ruffled neck blouse with a silk-taupe skirt and a contrasting color hijab to flaunt your style while being modestly dressed. You can opt such trendy yet modest dressing style for much fancier gatherings.
Blazer!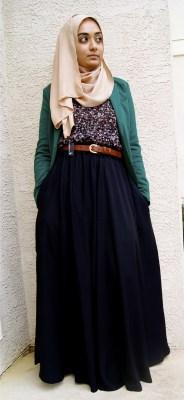 For a more sophisticated and polished look, yet another style which you can opt during Ramadan is layering a short-fitted blazer over your casual tee and bottom. Choose blazers designed with a hint of florals and bold colors.
So, these are few dressing styles you must watch out, to perfectly dress-up for the joyous month of Ramadan. To enjoy great savings and discounts, make sure you use Kode Voucher Zalora.
Happy Ramadan!