Hey everyone :*
Another day another new trend another new outfit ! Today's outfit has some elements which I'm in absolute love with currently ! And they also happen to be trending everywhere like crazy! 

Velvet has always been here it has always been rich and royal and beautiful! But recently we are seeing more velvet around us in all things, shoes, bags, clothes everything. And seeing it everywhere around me, I came across this beautifuuuullll backpack at Zara. It was almost love at first sight between this bag and me I just couldn't wait for it to come home with me ! I'm also a huge fan of backpacks, they're the most convenient thing to me, I mostly use bags from adidas or Nike for daily wear as they fit everything comfortable and are so easy to carry. This bag is just the perfect combination of comfort and style! The blue velvet with beautiful gold hardware and lots and lots of space inside! Absolute love !!
I bought it for $59.90 at Zara. And can we take a moment and look at the beautiful color for a minute. Sigh !!
Besides the bag, this look has –
White sweater – Gap
Jeans – Hollister
Boots – Steve Madden (another recent love that I'm obsessed with)
Watch – Fossil
Some more trendy velvet items and backpacks I'm eyeing at the moment – *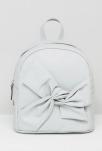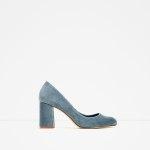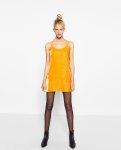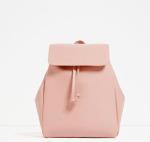 *pics from Asos, Zara.
So that's the last post of 2016! See you in the new year guys, have an amazing 2017 !!