I don't know if you've realized this, but in addition to embarking upon "the most wonderful time of the year" we're also in the midst of that frightening holiday season with gift stress, family drama, and empty calories. The horror!
At least we're enjoying spring-like, late fall weather? In all serious though, I'm excited. I feel secure with where I am personally and professionally. My social calendar is filling up with potlucks and parties. This year (as opposed to the last) I'm feeling especially festive, thankful, and ready.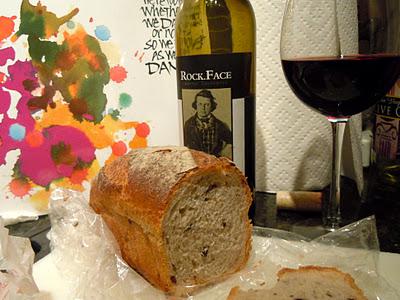 In order to enjoy everything to the fullest, I'm rededicating myself... to myself. When I get the fun kind of busy, I tend to exercise less, eat out more often, and not get enough sleep. As much as this lifestyle is fine for a short while, it becomes anything but when it lasts for weeks on end. So, here's the plan:
Keep a regular sleep schedule. I like my planner, and my to-do list, and all the productivity that is meant to come from it. Trouble is, when it comes to settling down in the evening, it's tough to slow my mind down from that go-go-go. Enter a book before bed. Although I read regularly, shutting down my computer and opening up my next good read of choice isn't a habit of mine. I've decided to make it one. Reading before bed calms me down and truly prepares my body for sleep. And when I am able to get those solid 7-8 hours, my days are brighter, as is my skin. Just last year, Swedish researchers found that "people deprived of sleep for long periods appear less attractive and more unhealthy than those who are well rested."
Prepare myself (at least) two meals a day. Working from cafés by day and making dinner plans in most evenings means that I too often only make myself breakfast. I wouldn't dream of waiting for oatmeal until I was out and about ;) but I also need to pull in the reigns (reindeer pun intended) on my lunches. I'm usually more than capable of channeling Heidi Swanson and whipping up one of the recipes I'm constantly collecting. As for those days I can't be home around noon, well, I'm pretty sure convenience is why sandwiches were invented. Prioritizing these midday meal options will surely be more beneficial for my health and finances.
Get fresh air on a daily basis. Being that I have the unfortunate desire to become less active in the colder months, I was inspired to write an article with four reasons to stay active this winter. Even if it's just taking a walk with my roommates dog along the East River or venturing to Central Park, I know that being outside and moving makes me happier... and helps me maintain my weight. (There. I said it.) Thankfully, I have the responsibility of reviewing fitness classes for Pravassa. I'm hoping it, along with publicly declaring my goal of 3-4 classes/week, keeps me accountable.
Only celebrate when celebrating. I am the first person to advocate for plenty of bubbly and sweets this holiday season. With that said, however, there's no real need to open three new bottles of wine in one week, or have three homemade pumpkin scones in one sitting; even if both or either are gifts. Furthermore, prioritizing health and maintaining mindfulness when I'm eating on my own will surely make those many special occasions with family and friends (and drinks and desserts) that much more special.