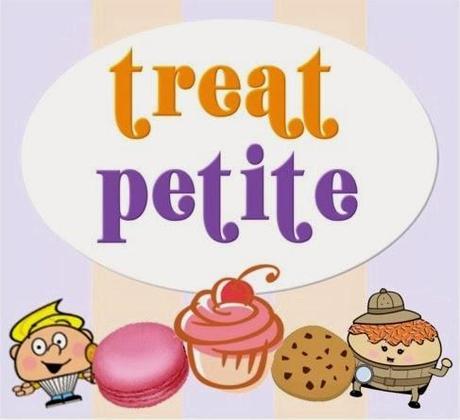 That's February at it's end and that means it's time for another Treat Petite Round Up! Loads of entries for the theme of 'Loved Ones'. There are some very lucky loved ones out there...
Katharine at Leeks and Limioni made beautiful mini vanilla bundt cakes, which she says are perfect for loved ones. She is being coy and not mentioning anyone inparticular! She, like me, shares problems with bursting kitchen cupboards after buying the bundt tray!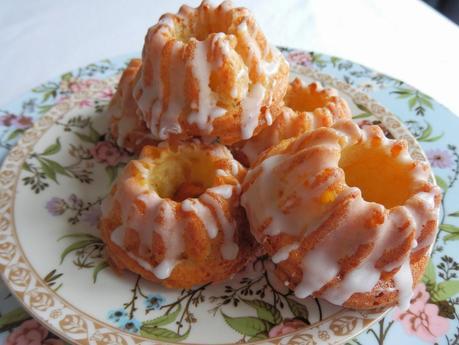 Getting in on the mini bundt action too was Caroline at Caroline Makes who gave us her mini rose bundts. Shaped like little roses these are perfect for loved ones. They would make a great gift.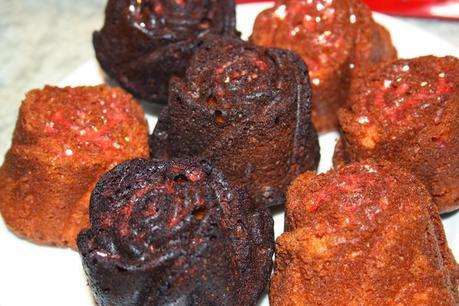 Janice at Farmersgirl Kitchen exposed her naughty side and showed us her Strawberry and Champagne Aphrodisiac Cheesecakes. They are made with limited edition aphrodisiac jam which contains horny goat weed. This is a natural Viagra! After these I think anyone will be a loved one!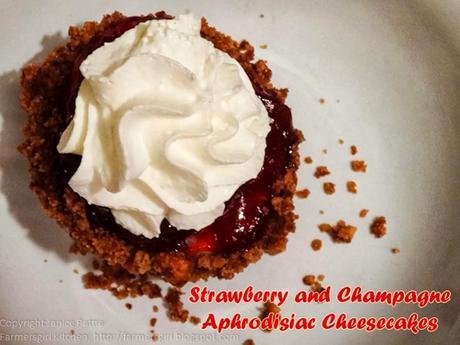 Elizabeth at Elizabeth's Kitchen Diary sent in her chocolate black bean brownies, using a tin of black beans she picked up a while back. Two of her children loved these and her youngest wasn't too sure. Two out of three isn't bad! I think I may have to try these too, very soon!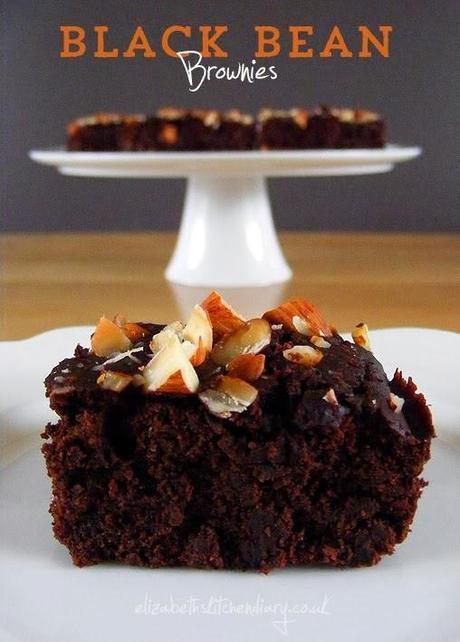 Claire at What Claire Baked made these cute SmartiesCookies. They are big and American style and were devoured by her loved one Mr WhatClaireBaked.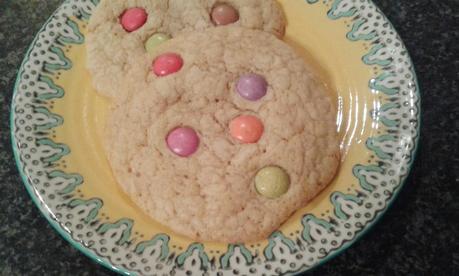 Siobhan at Tasty Recipes And Other Stuff made these fantastic Red Velvet Whoopie Pies. Red Velvet just screams valentines to me and obviously Siobhan thinks so too. The pies are complimented by a white chocolate rcream inside. Need I say more?!!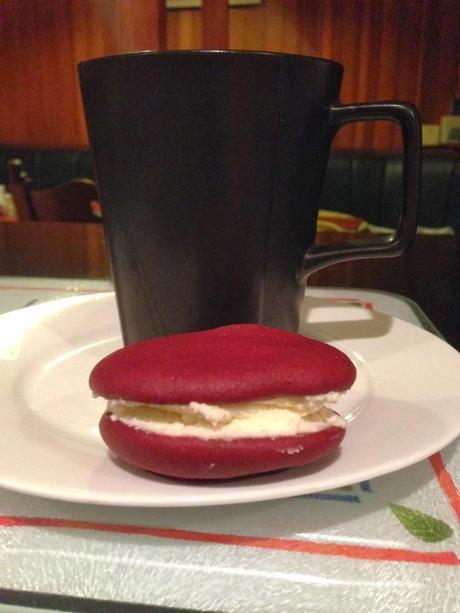 Corina at Searching for Spice made these Banana and Chocolate Chip bars based on a recipe by Dame Mary Berry. She made these for her daughter who wasn't too sure about them. Well, I think I should be sent the leftovers as they look delicious to me.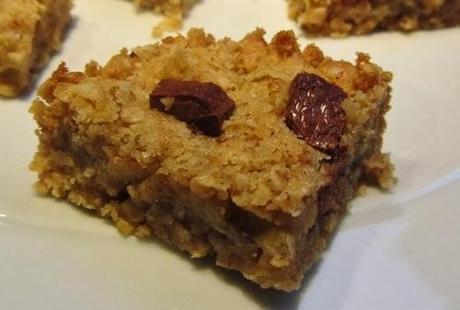 Laura over at I'd much rather Bake Than made this gluten free shortbread for her flatmate who is gluten-intolerant. She says that although they drive each other mad they are still good mates. I remember flat-sharing and driving each other mad is part of the 'fun'!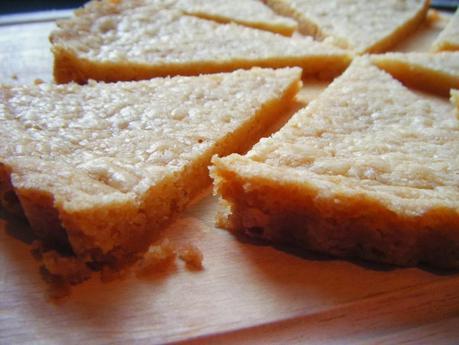 Louise at Crumbs and Corkscrews sent in her uber cute Rosewater Love Hearts. Made like peppermint creams, these taste of roses instead. How much more Valentines can you get?!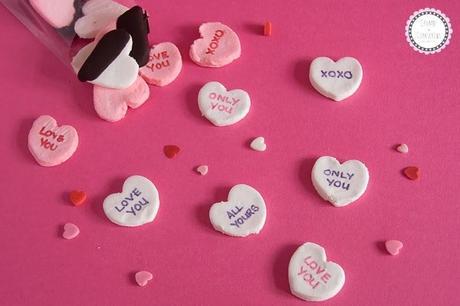 Caroline at Caroline Makes also made these delightful mini treacletarts – they look so good with tons of golden syrup in them. Her boyfriend was the lucky recipient of these.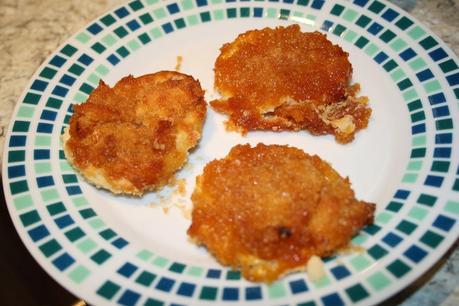 Ros at the More Than Occasional Baker gave us her Raspberry and Basil Financiers – I have had basil with strawberries before but not rasps. I am very intrigued. Ros made these after she was inspired by a Masterclass she was at where she made financiers.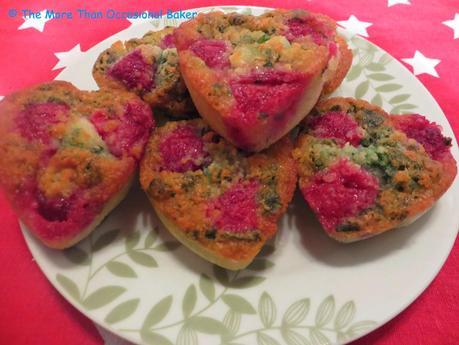 Another heart inspired bake was these lovely looking Strawberry Jelly Hearts from Emily at Cooking for Kishore. These were packed with strawberry jam for her sweetheart!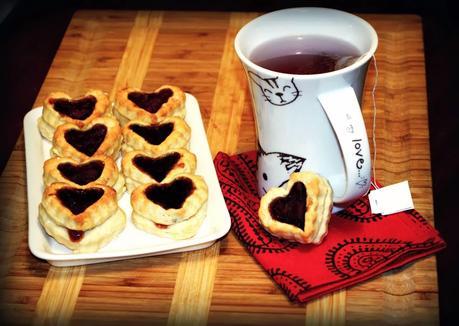 Kate, The Gluten Free Alchemist gave us (and her husband) her darkly delicious looking chocolate truffles. She made these with pure cacao and they are slightly bitter, slightly sweet and intensely chocolaty! Heaven!!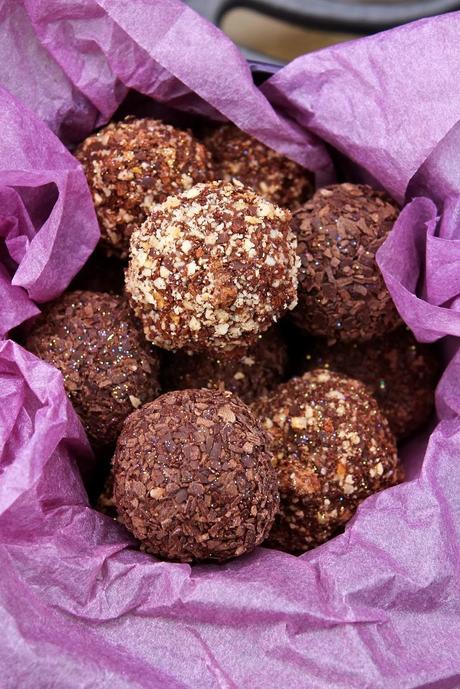 My good friend Jac at Tinned Tomatoes loves her doughnut pan and made these easy Valentine donuts – easy sounds very appealing! They are made from a Victoria sponge mix, slathered in icing and sprinkled with sprinkles! Delicious!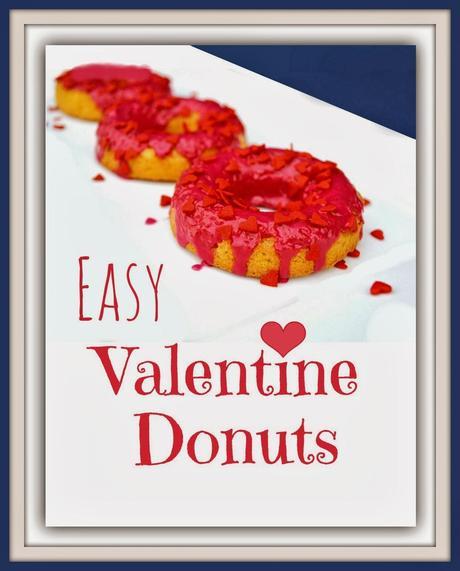 Angela at Garden Tea Cakes and Me made these delightful chocolate hearts. Made from leftover chocolate and some candy hearts she was sent, these were shared with her lucky family.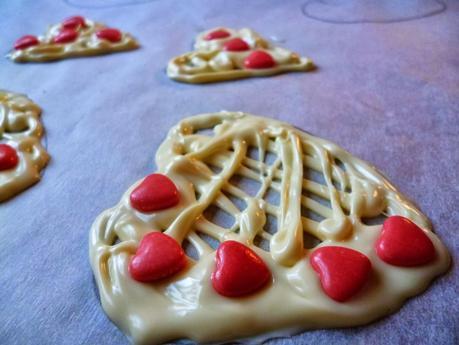 Lucy at Supergolden Bakes made these heart shaped churros. I love churros and these look some of the best I have seen – the cinnamon sugar on the outside sounds up my street and the chocolate sauce to dip them in has a hit of chilli powder – very spicy!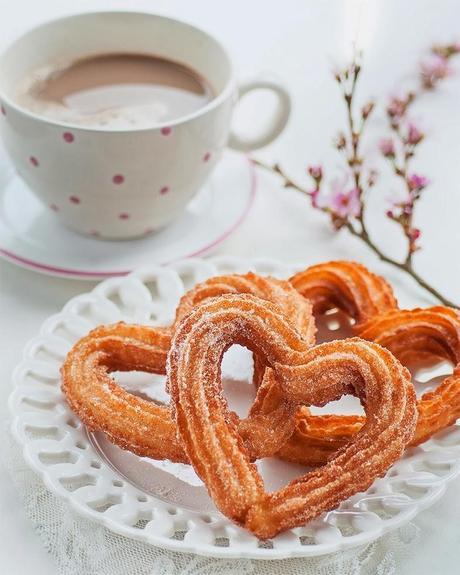 Tina at The Worktop entered these double chocolate cookies with sea salt. They have a crispy edge, chewy center and a sprinkling of sea salt. These were made for her loved one who is one very lucky guy!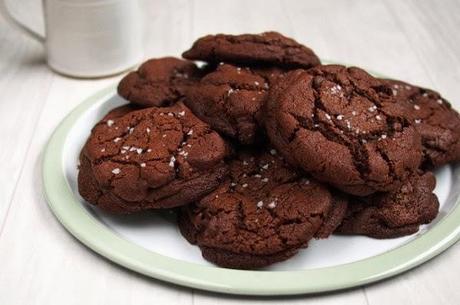 Grace at Life Can Be Simple sent in her Sour cream Chocolate loaf complete with a heart in the middle. The loaf contains coffee, as well as chocolate and sour cream. Sounds scrummy to me!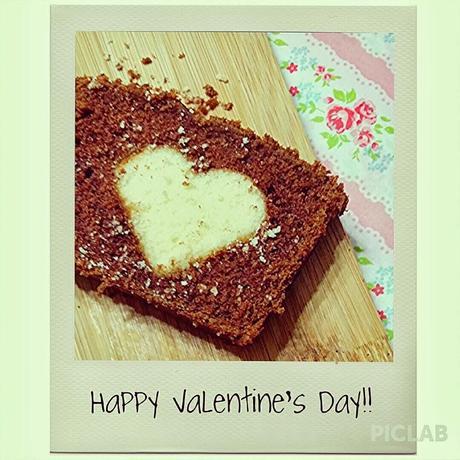 Sarah James at Tales from the Kitchen made dark chocolate, sea salt and caraway seed shortbread hearts. I love the combination of flavours on offer here and must try and incorporate caraway seeds into my baking at some point!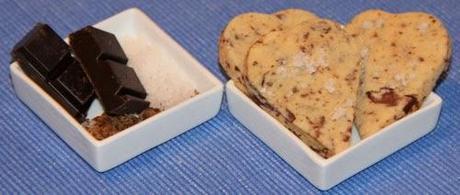 Lisa at United Cakedom presented us with her Oreo Truffles – made from crushed oreos, cream cheese and candy melts, she decorated them with little hearts. Lisa likes Valentines so she can celebrate her love for all her friends and family, which fits right in with the theme of Loved Ones this month.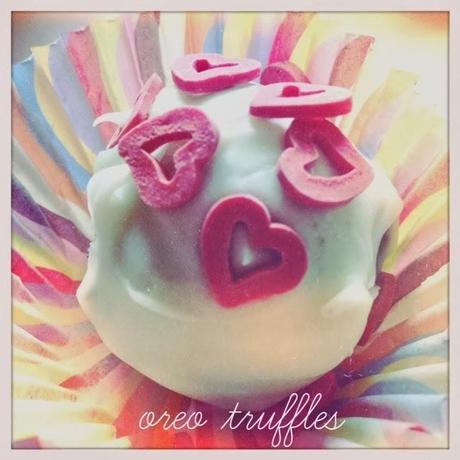 Choclette at the Chocolate Blog Log sent in her very unchocolaty but amazing looking Mini Blood Orange Sponge Cakes. These were made from a recipe in a book called – wait for it – Treat Petite! I should've claimed copyright on that name! The blood orange is in the cakes and the curd filling, so sound lip smackingly delicious!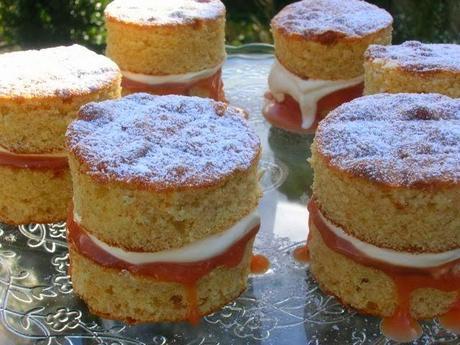 Kat at the Baking Explorer has had a few problems on the laptop front this month so she sent me a picture of her decadent strawberry fudge. She has given me her word she will post these when her laptop is feeling better.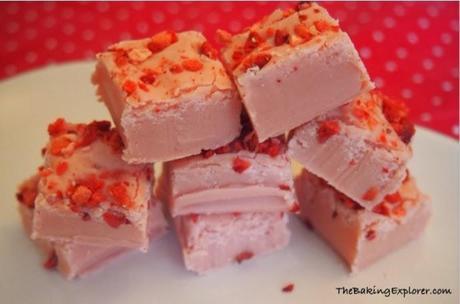 We had a couple of last minute entries. One from Gayathri at Spices Galore who made these very appetising vanilla cupcakes with vanilla buttercream. She shared these with her son on Valentines. Lovely to have new participants in Treat Petite!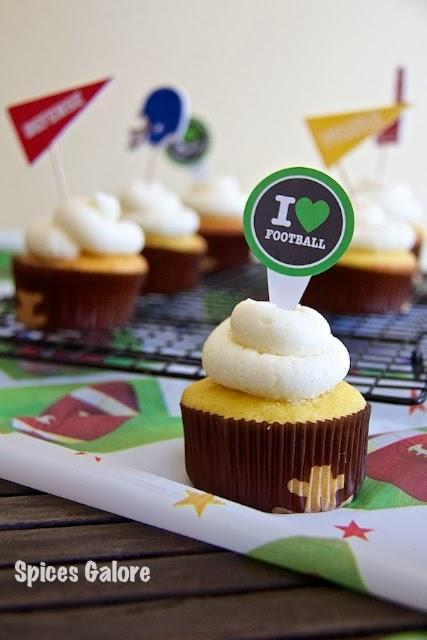 Another one snuck in at the 11th hour was from Vohn at Vohn's Vittles. She gave us her strawberry and Chiili Jelly Sweets. They are made from fruit puree and have tabasco in them. Sweet AND spicy - brilliant!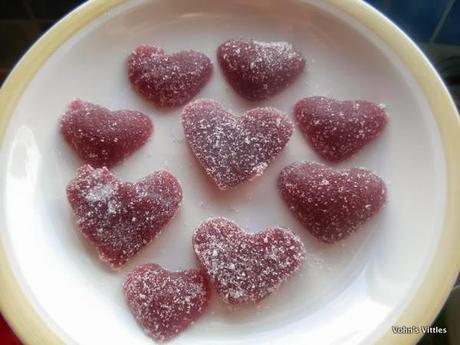 And lastly my own entry. Little cookies that look like keylime pie slices. Disneyboi loves key lime pie, which inspired me to make these. Very cute and easy I'm sure you'll agree.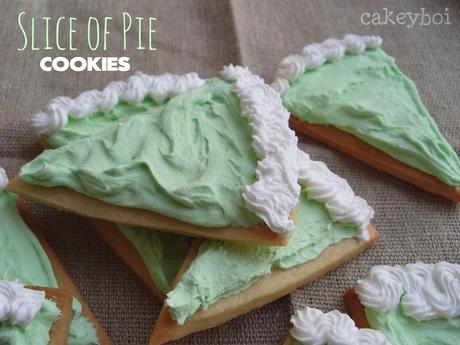 Thanks to everyone for entering this month and stay tuned for March's Treat Petite announcement soon!