Amsterdam is home to many of the world's most famous museums. But the city also has a multitude of treasures outside of the Museum District, Amsterdam has museums and galleries to suit every type of interest. Check out our selection of current exhibitions below.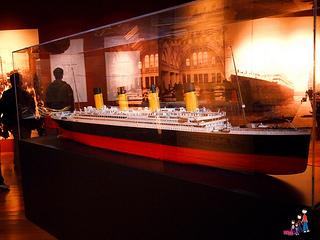 Scale model of the Titanic (Photo credit: iatraveler)
It may seem like something taken from a Tolkien novel or Fellini film, but The Dwarf Empire in South China really exists! Until 14 March 2014 Sanne De Wilde examines life at The Dwarf Empire, an amusement park in South China populated by 70 dwarfs who perform shows for tourists twice a day. Can it really be considered an attraction? or if it is in fact nothing more than a human zoo.
Until 15 June 2014 the Stedelijk Museum in Amsterdam presents the largest ever exhibition of work by revered Dutch designer Marcel Wanders. The gallery will be split into three sections: the white zone (reviewing his work based on themes), the black zone (personal and experimental works) and the lounge (showcasing his role as art director for Moooi). Wanders' most famous works will be on display, such as The Knotted Chair, Lace Table and Egg Vase.
Until 9 March 2014 step into the dark fantasy world of animators the Quay Brothers at Amsterdam's EYE Filmmuseum! Through films, small installations, drawings and more, of special note are their Black Drawings, sculptural sets and material from their studio. Marking one of the first retrospectives in Europe, the exhibition showcases the identical twins' works next to the influences that help them to create such enigmatic pieces.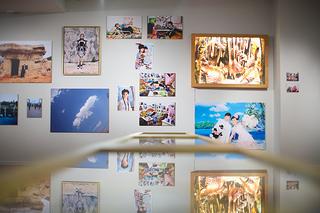 Opening expositie The Dwarf Empire van Sanne de Wilde in De Brakke Grond (Photo credit: Sebastiaan ter Burg)
Until 11 May 2014 'Titanic: The Artifact Exhibition' promises to take visitors back in time with authentic artefacts from the doomed cruise liner that sailed into history on a fateful night in April of 1912. The exhibition features many items retrieved during expeditions to the Titanic's wreck site at the bottom of the Atlantic Ocean. They include clothing, jewelry and even personal letters. Each artefact offers a glimpse into life on board the ship along with unique insight into the lives of its passengers and crew.
Francis Bacon: In Memory of George Dyer
Until 30 March 2014. You can enjoy the 'Masterpieces' series of Francis Bacon, created in the early seventies in memoriam of his partner of more than seven years. Bacon painted his partner in a state of flux between two realities – the images are transfigurations showing fleeting moments in life, straddling the threshold between life and death.
Nina Yuen
Until 13 April 2014 Hawaiian artist Nina Yuen displays a selection of new video works, sculptures and photographs at de Appel arts center. Magic and nature Yuen's recent work, in which she blends everyday household rituals and (imagined) memories with historic facts to create an alternative (dream) world.
Of course, no trip to the city is complete without (at least) a visit to the Rijksmuseum, Van Gogh Museum, Stedelijk Museum or Anne Frank House.
Sources: brakkegrond, stedelijk, eyefilm, amsterdamexpo, nieuwekerk
© 2014, Amsterdam City Tours Blog. All rights reserved.
On republishing any part of this post, you must provide a link back to this original post