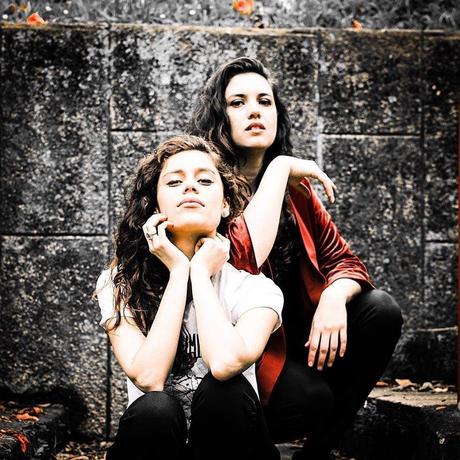 Their music is extremely evocative. It really seems to take a trip to those spectacular places that inspire their sound. When did you start making music?
Valery, our composer & pianist, started when she was 13. I started writing songs not that long ago!
What inspires you the most?
We are from Costa Rica and we are surrounded by nature that everyday inspires us. Isn't it beautiful? We have the greenest green of all!! Our turists say so all the time & I prove it everytime I travel abroad.
Tell me about your latest music project. Are you totally satisfied?
Yes, we are about to release our first album. So far we have released 2 singles. It means so much for us, it's been a work of years! But we are ready to let the world hear it. It will come out in August this year.
How does the place you live in affect your music?
We live surrounded by nature as I told you, so it gives us ton of inspiration. Plus, I personally believe we have the best weather in the world. It's always shiny. We have a lot of rain most of the year, though. It's the duality we find in all aspects of life.
The music scene is small since we are a small country. But that has never been an excuse to make good material & aspire for more. That fact is actually an impulse for us.
What's the hardest thing of being a musician?
Some people don't understand the importance of our labor, as a result, they undermine it. They don't consider the value of our work as part of their monthly budget (attending shows, buying music, contracting for events).
Name a song we all should listen.
From our album, pay attention to "Travelling". It's a song that grows continuously till it feels like you're listening to a James Bond soundtrack. It's crazy.
Random question: how do you decide how you will vote?
Don't know what type of "voting" you are referring to, but if you mean selecting a candidate, we come from a nation that has always fostered democracy among its citizens. So, we excercise our right but first inform ourselves in order to cast a responsable vote.
Soundcloud