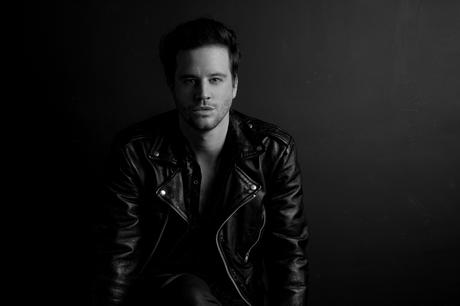 He's positive, he's romantic and his latest song "Louder than thunder" is a true love anthem; that's why we can't stop listening to it and why we definitely need to know more about Ben.
Tell me about your story. When did you start making music? I started writing music when I was 14, which was a pretty difficult time for me. Music from a young age had been my passion and comfort. I began writing lyrics and melodies as a way to express what I was feeling, all the things that I couldn't say out loud I found a way to channel them into song. It has always been my release.
What inspires you the most? For me, inspiration comes in many forms, but when It comes to writing I am inspired by raw and honest emotion. I am inspired by an artist who can convey a feeling that consumes you and in a moment can change your whole world.
What's your new song "Louder Than Thunder" about? "Louder Than Thunder" is a song I wrote for my husband. I sat down to write my vows and everything that I hoped for us for our lives together. I turned those thoughts ideas and dreams into a song dedicated to the one I love.
Which was the best experience you've ever had thanks to your music? There is always a high that hits me when I am singing or writing that is unlike any other feeling. The excitement of creating something that never existed before. I am lucky that my life is surrounded by music and creating it.
What do you try to express through your songs? All my music is based on a feeling or an experience I have been through. I try to evoke that emotion in the song to tell a story and hope that the listener can relate and through it unlock a similar feeling.
How does living in Melbourne affect your music? Melbourne is such a creative hub. It has an infectious vibe that is so inspiring. I am surrounded by a lot of incredibly talented people which has had such a positive impact on everything I create.
Random question: what are some challenges you think the next generation will face? Although social media has created a space for awareness and has played such an integral role the conversation for change an acceptance, my worry for the next generation is that they will begin to measure themselves and their lives on what they see rather than finding out who they are.
@benhazlewood