China is one of the best destinations for budget travellers. Here's how to make the most of it.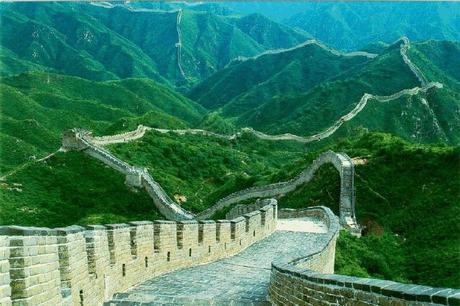 Image by discover2wld via Flickr
China is a wonderful destination for every traveler on a budget. The country offers unsurpassable scenery and unbeatable cultural and historical relics, so the number of foreigners visiting the country every year continues to rise. In fact, the country is becoming progressive faster than ever before.
Despite the surge, China remains a cheap destination compared to most European destinations. Here are a few tips to having an unforgettable trip on a budget.
1. Try Teaching In Between Travelling
The Chinese economy has improved considerably and continues to advance at lightning speed, so English teachers are really in demand. Whether or not your first language is English, you can get a teaching job just about anywhere, and a decent salary to go with it. So you can earn a little extra for your travellers.
2. Learn To Speak Chinese
Once you are able to speak a little basic Chinese, people will actually begin to treat you differently. Chinese natives love hearing foreigners speak their language, and sometimes they'll even offer you with a room to stay in their home, a meal, or even dinner and a karaoke show. Best of all, they will treat you to everything!
3. Avoid Visiting Touristy Places and Head to Small Provinces
 With the exception of a couple of larger touristy cities, it is more likely that people will offer you something for free rather than rip you off. Head to off the path provinces like Hunan and you can look forward to paying local prices or not even at all, since the Chinese view it as an honor to present foreigners with gifts. To discover more hidden treasures in the country, check out budget China tours at The China Travel Company.
4. Take the Trains
Trains are the cheapest form of transport throughout the country. You can purchase a hard or soft seat, standing ticket, or even a hard sleeper ticket. The sitting and standing tickets cost very little and are comfortable. If they notice that you're a foreigner and you purchase a standing ticket, you'll soon realize the Chinese will never let you stand and will offer you a seat always. Trains are typically overcrowded and people can be seen brushing their teeth, smoking, and washing their faces. But it's cheap transport!
5. Try the Local Food
It's affordable to dine at Chinese restaurants, but a lot of the street food is even more affordable. After a week of eating street food, you will be amazed at how much you land up saving on food!
Conclusion
Generally, China can be expensive or cheap depending on how you make it, but it remains an ideal destination for budget travellers. There are loads of options for those with low budget, which offer the opportunity for plenty of fun and lots to see. You can eat for cheap, travel off the beaten paths, and even teach in between to make more money for your adventures!
**