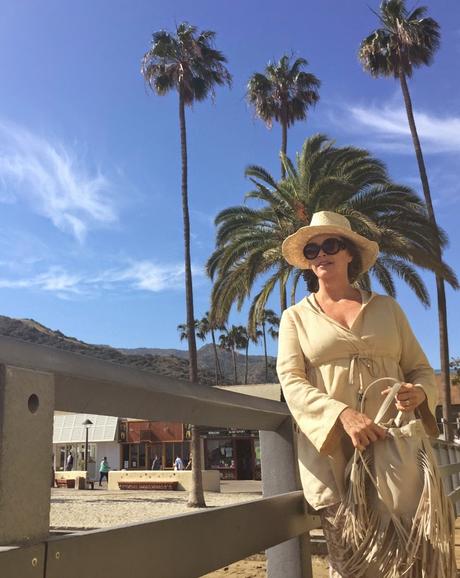 Well I have returned from a fabulous family trip to Catalina!
Those of you who follow along herewith my online journalknow after every tripI like to do a Travel Wardrobe Recapto decide what workedandwhat I would do better next trip.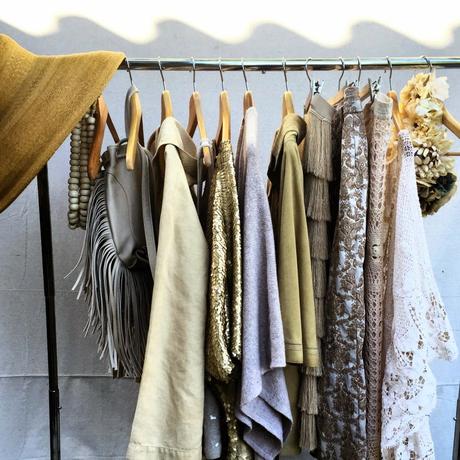 As someone who is highly affected by what I wearI take packing for a trip seriously.I have never been one to throw things in a bagand go.But I truly admire those who can!
When I packI try to think through what I will be doingand the feeling I want to wear when doing so.
This was a family tripso I didn't want to wear anything too over the topbutI still wanted to respect my own styleand love of wearing clothes.I wanted to find a joyful middle ground.
I decided on a neutral palettewith a couple of glam pieces for my birthday dinnerplenty of sports clothesloungewear for the condoandsome all purpose clothes for sightseeing.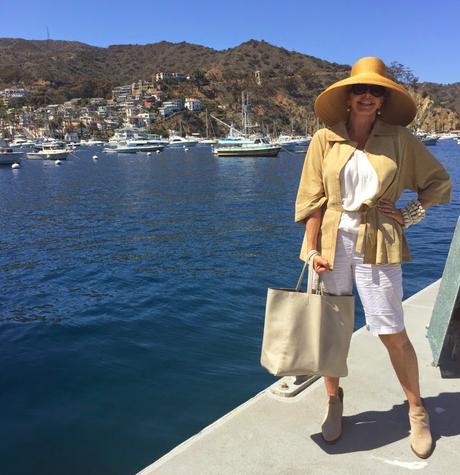 Knowing it was a sunny and very warm dayI left in shorts and my spring suedejacket and booties.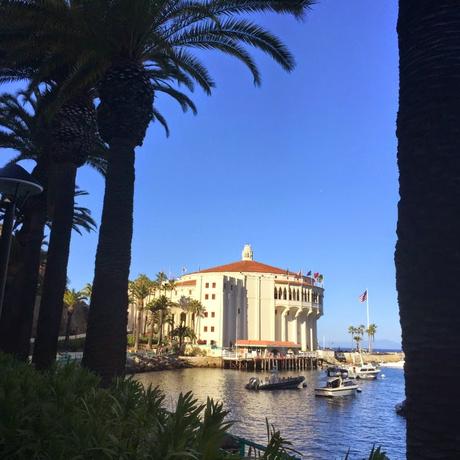 It was a fine outfitto greet  an island with bygone Hollywood glamour.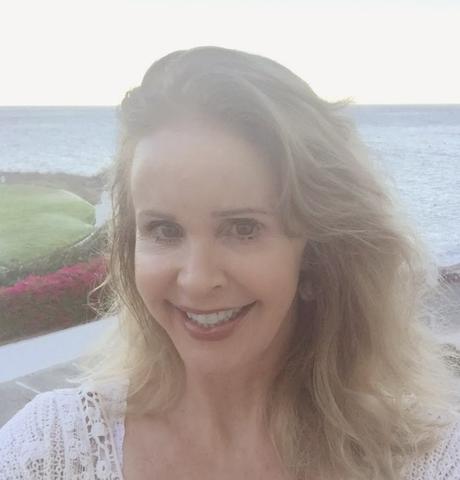 Once we made it to Hamilton Covewhere we staying literally … right on the beachI changed into my caftan for a family dinner barbecuing on the balcony.
Excuse the shots that are less than  perfectI really wanted family time to be the main goaland just snapped a few shots here and thereto remind myself later.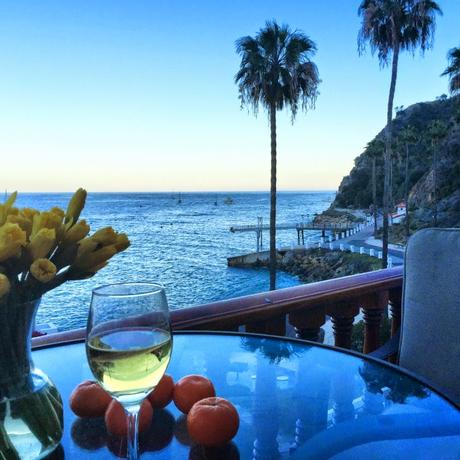 My crocheted caftanworked perfectly for the occasionof dining on our balcony.Comfort and glamour in one simple dress.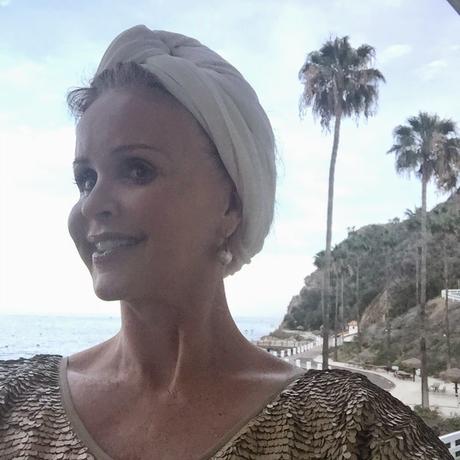 For a birthday dinner out the next nightmy turban with my sequin shirt and fringe skirtwith some cork platformshit the note I was looking for.Glam with a casual elegance.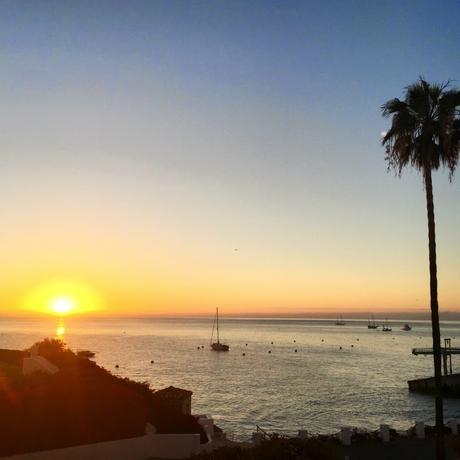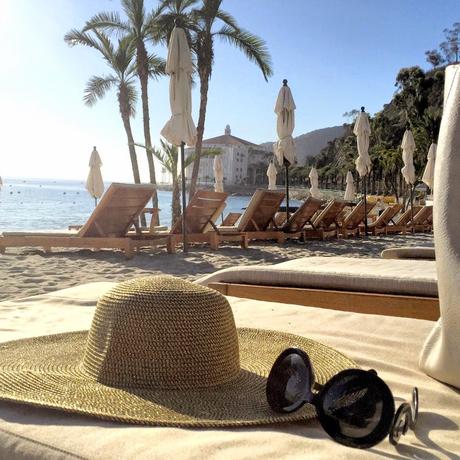 Saturday morning found Ellis and I at Descanso Beach.This is the hat I let her borrowbecause hers was in her room.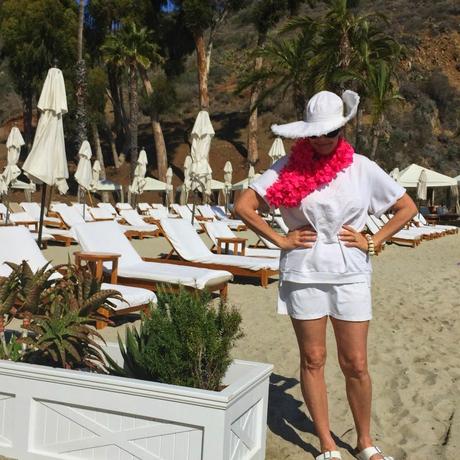 Because my blog is an online journalnot a fashion blogI can be a good girlfriendandshow you sometimes my travel wardrobedidn't work as well as as I wanted.
Ellis and I ended up deciding to sun on  the loungersat the stunning  Descanso Beach.
We had left our condowith thoughts of paddle boarding
while the boys golfed.But nothing opens there until after 11:00so we decided to beach it instead.Although I had a suit on underneathI ended up in sport clothesat this most glamorous destination.Although I did fit right in.
Later when I went back to changeI came back ever so much happierespecially with my huge straw hat by Frank Olive
that I wore over.This hat had waited it's whole life for such an occasion!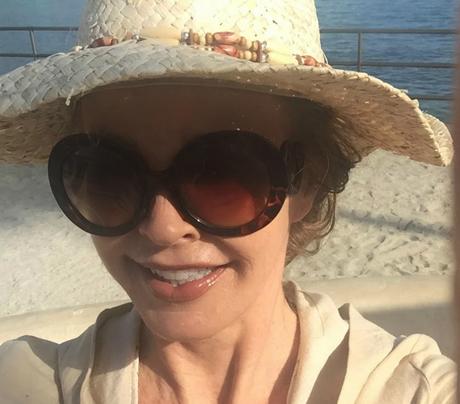 My huge hat was soon exchangedfor this western version bought from a beach shop.There was no way I was taking my extra wide brimmed beautyout kayaking.
This hat that I bought just to kayakended up to be what I wore the rest of the trip.It was the perfect fit for the casual island vibe and  sightseeing.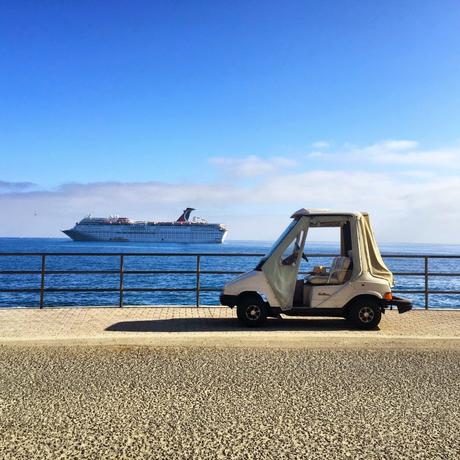 I had no idea that Catalina was primarilya truly golf cart community.Each of our condos came with their own golf cart!Which for the first few daysmade getting there half the fun!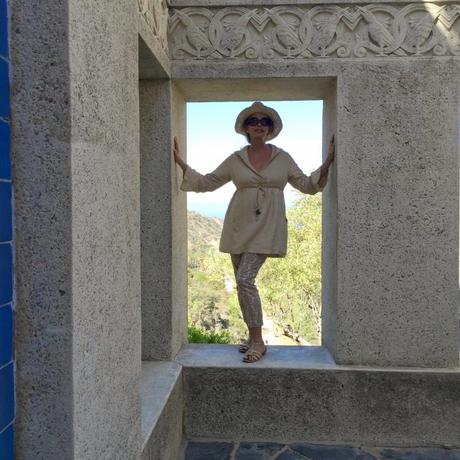 Sunday we drove one out tothe Wrigley Botanical Gardens.
It was here I realized a great  tip for picturesin an outfit you are quite tired of wearing by the end of a travel day …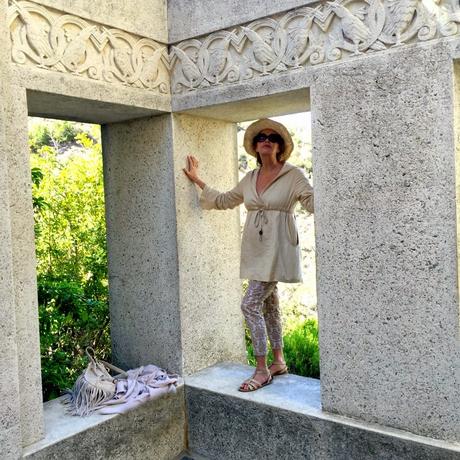 Is simply to pose in a dramatic settingit brings instant panache and styleeven to an outfit that has seen a whole day!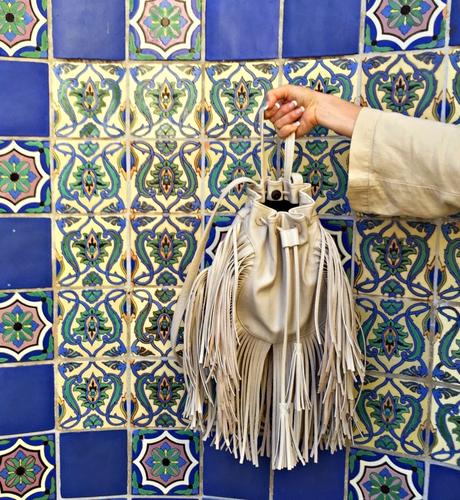 My fringe backpack from H&Mgets high travel marks form me!The backpack aspect made it so functional for touring aroundand the dramatic fringe made it fresh and fashion worthy.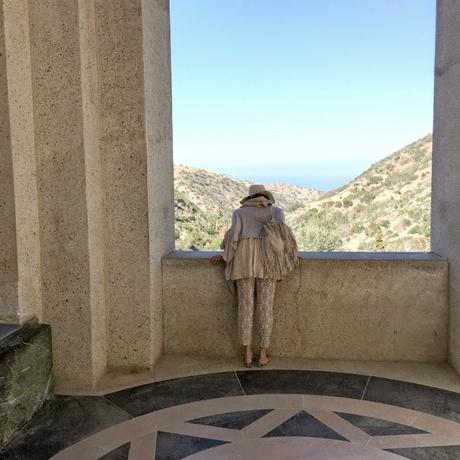 Even though by the end of the dayI might have tired of my outfit(but I always do what ever the outfit)this ensemble worked sublimely.
I had brocade ankle pants from Anthropologiewith a linen tunic topflat sandalsbackpackhatand finished it with a wrapthat made the changing weather a non issue.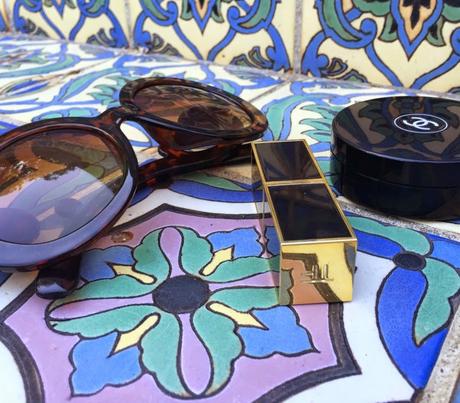 I travel with just a couple of necessities in my backpackthesewith of course my phone and glasses.


So there you have it.All in all I was most pleased with my Travel Wardrobe to Catalina.
And I was still ever so happy to get hometo the rest of my wardrobe friends!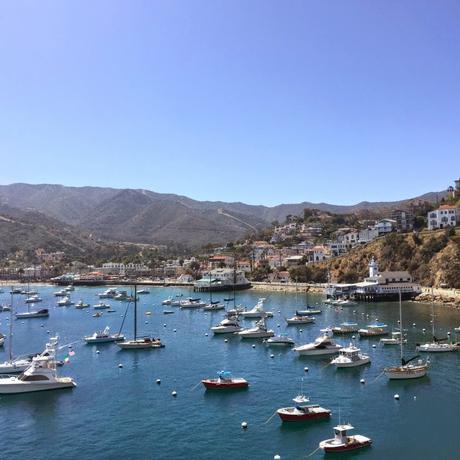 As always my friends


I wish you love and joy

 as you style your life