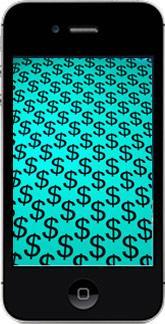 © Mediapost
When you're on the road, traveling constantly, your mobile phone or iPad becomes a close friend, keeping you connected, informed and only a finger-swipe away from the answers you need. Travelers' use of personal electronic devices has increased sharply over the last year, as more and more people make smartphones, tablets and mobile apps their go-to travel tools.
In fact, people are so attached to their mobile devices, many are willing to take longer bus or train rides in order to keep using them throughout the trip, according to a
study from DePaul's Chaddick Institute for Metropolitan Development
. No matter what mode of transportation they take, people continue to boost their use of personal electronic devices. The study states that nearly 90% of passengers use electronic devices at some point during their trip.
The mobile shift has had a strong impact on the travel industry, and the latest part of this trend is what travel information company
Skift terms the "silent traveler.
" This person replaces traditional customer service modes with digital options. According to the study:
"The silent traveler is a customer who is conversant and comfortable with online and mobile functionality, all manner of it, and in a first-screen capacity. While the silent traveler undoubtedly turns at times to a dot-com channel…chiefly they are among the individuals for whom tablets and smartphones solve in-destination quandaries much of the time,"
The standard silent traveler tends to skew younger. The survey found that consumers aged 25-34 were most likely (39.6%) to use mobile search and social media "to resolve a travel problem." Mobile's role is even bigger "in-destination," as people use their mobile devices to get local information or make hotel and rental car reservations. This is why HotelTonight has become such a popular app for travelers. It lets people book same-day reservations and view a seven-day window of rate estimates and availability.
So, what can hotels and airlines do to reach this new consumer. A few are already stepping up their mobile initiatives, according to Skift. Delta launched its mobile app over two years ago, and now some 20% of check-ins take place via mobile. Hilton has a mobile platform called Hilton Suggests that lets customers ask questions or send feedback. It also lets the hotel scan social media for any issues at its properties. For Marriott, its mobile check in app has freed up employees to provide a higher-level of in-person service.
The biggest thing brands can do to cater to this demographic is to pay close attention to social media outlets, because that is where most people are going to voice their concerns. Most hotels and airlines have a twitter account and Facebook page, with designated teams that monitor all news feeds and respond to mentions of their company. But it's important to really listen to what the consumer is saying, and guide them to the platforms or tools that will help them with their needs and concerns.