This is my least favorite part of packing - deciding what to take in my Makeup bag. I can never narrow it down enough. I always end up taking so much more than I really need but who cares!? I'm on holiday!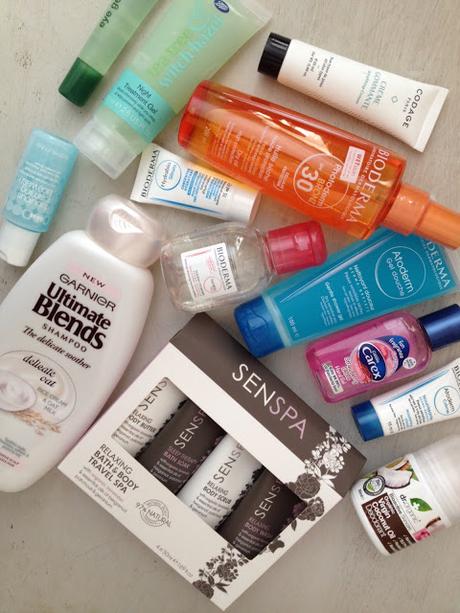 Right, so let's start with toiletries.  I will be taking:
Bioderma Travel pack (it includes Micellar Water, Moisturisers, Shower Gel & a handy clear case) and some cotton pads.
Garnier Ultimate Blends Delicate Oat Shampoo & Capasal Coal Tar shampoo (prescribed - in case my psoriasis flares up again, plus it smells AMAZING!)
Khiels Midnight Recovery Concentrate
Razor
Scissors
Eyelash Glue
Deodorant (roll on - mines is by Dr Organic and is the coconut one)
Feminine Stuff. Just in case. 
Tweezers
Plasters
Anti Bacterial Hand Gel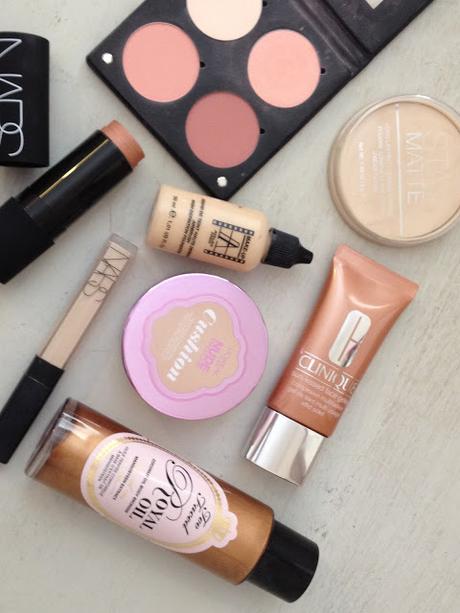 In my makeup bag... (here goes..)
L'oreal Nude Magique Cushion Foundation
Makeup Atelier HD Foundation
Nars Radiant Creamy Concealer
Rimmel Stay Matte Powder
Nars Multiple in shade '
Mac 'Center Of Attention' Skinfinish
Makeup Atelier Blush Quad Palette
Mac Burgundy x 9 Palette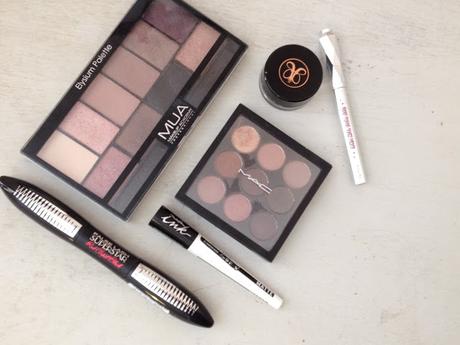 MUA Elysium Palette
L'oreal False Lash Superstar Mascara
Kat Von D Tattoo Eyeliner
Nars Kohl Liner
Kiss Volume Eyelashes & Duo Eyelash Adhesive
Clinique Sun Kissed Face Bronzer
Too Faced Royal Oil Coconut Body Oil Bronzer
Smashbox Always Sharp Lip Liners in shades Pony, Sherbert, Fig & Legendary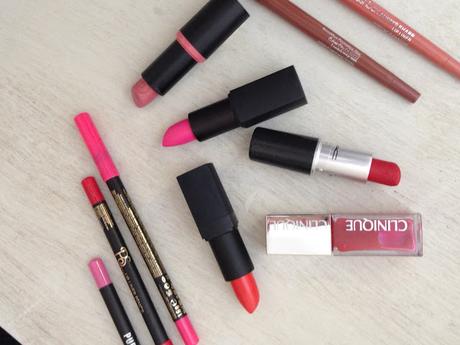 Nars Lipsticks in shades Schlap & Jungle Red
Mac Ruby Woo
Clinique Lip Pop Oil in Poppy Glow
Essence Longlasting Lipstick in shade 13
2 x Primark lip Liners
So aye, the lipsticks let me down haha! lip products are always my weakness which I'm sure you all probably know by now.
There you have what I took with me in my travel makeup bag!
What makeup do you take with you? Are you enjoying the Travel Preparation 101 series so far?
H x