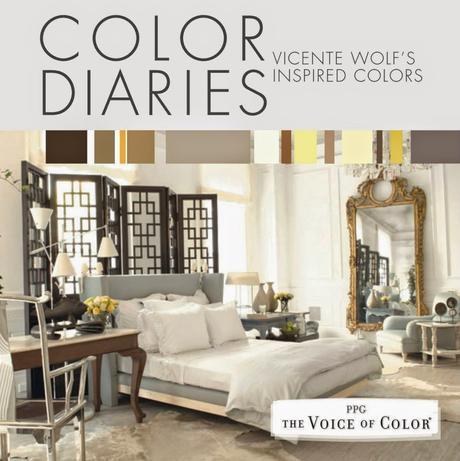 I was specking paint for a client and wandered upon Pittsburgh Paints.  They teamed up with designer Vicente Wolf  for The Voice of Color Program.  Vicente is a perfect choice for partnership because he has been long known for his deft use of color (however subtle), and is always inspired by his world wide travel and global awareness.  Wolf's wanderlust has spawned several books and many a collaboration.  He also shops the world and shares his treasures in his shop VW Home.
Color, more than any other element in a room has the ability to move you.  It evokes any emotion you want to convey, however subtle or strong.  Change the color, change the mood.  I love how Pittsburgh Paints market their products.  Even if you are not in need of paint, it's interesting to see Vicente's inspiration; where the color originally came from, how it can be used in a realistic way, and suggested colors to incorporate with it.  That takes all the guess work out for do it yourselfers.  You get a fail proof, warmly layered color palette at your fingertips.
Red sandstone in India inspires a warm, unexpected pop of color in a bedroom.  Neutrals keep it from looking cartoonish.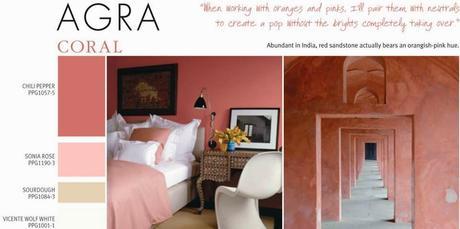 Jaisalmer, India is called The Golden City because of the sifting sands that take on a yellow hue.  This is a beautiful choice for the person that wants color but may be a bit intimidated.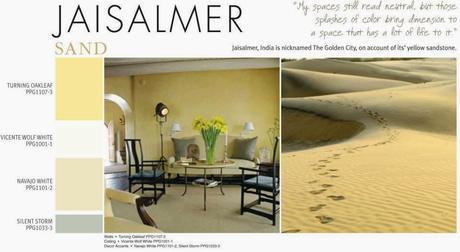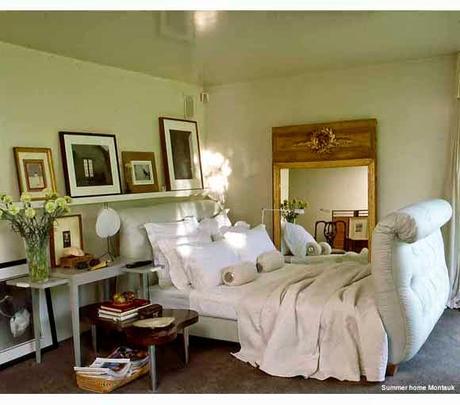 Burma is rich in gems and stones such as jade.  Vicente uses these complex blues and blue greens a lot for their chameleon like quality.  They are nurturing and have a softness that are always inviting.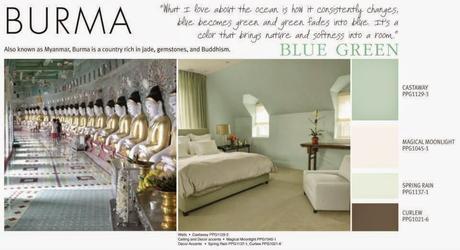 The warm whites from Greek and Roman influences in Spain inform a majority of Vicente's neural rooms; a look he is known for.  His mastery of "the mix" creates a sophisticated and warm environment within this palette.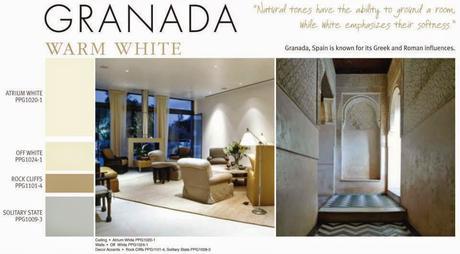 Vicente sees the beauty of the blacks and taupes in the historic city of Amsterdam in the Netherlands as graphic and expressing a certain prowess.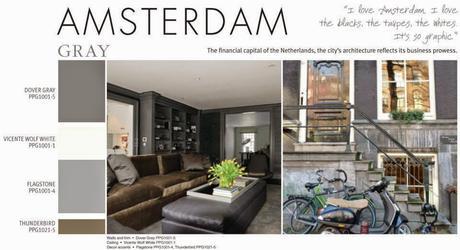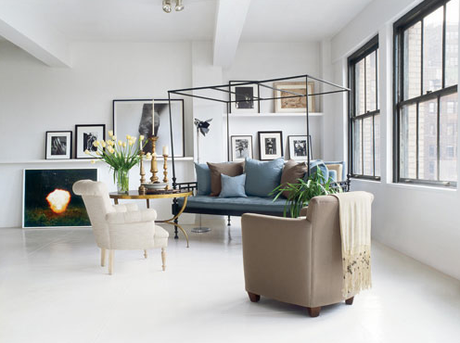 As the day shifts from morning to night so does the color you see, changing from light to dark as well as cool and/or  warm.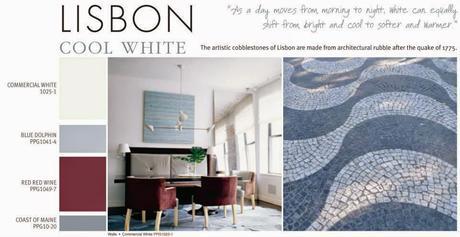 Vicente's perfect white is #581-1.  True white is nearly impossible to master so once you find one that works, stick with it.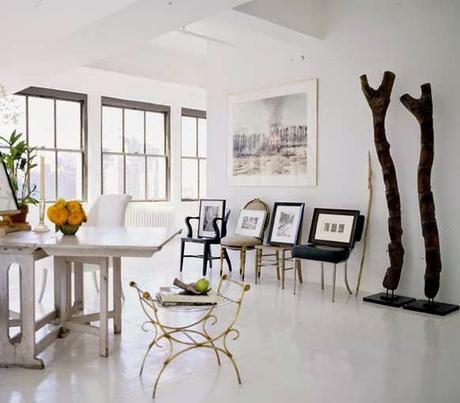 The mercurial nature of the changing hue of blue dominates much of Uzbekistan architecture and is so easy to live with.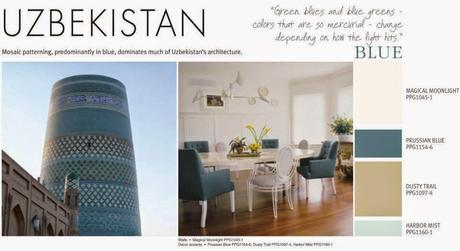 The shifting color of greige witnessed in the Ottoman and Byzantine historic sights of Istanbul transcends time and place when mixed together for a modern lifestyle made easy.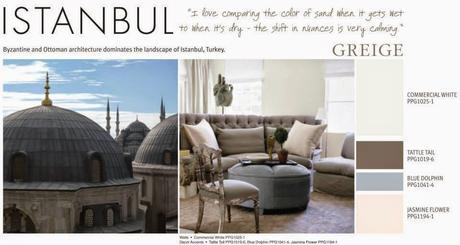 Varanasi India is one of the world's oldest inhabited cities.  The blue grays inspire a tonal neutral that help establish a depth of field.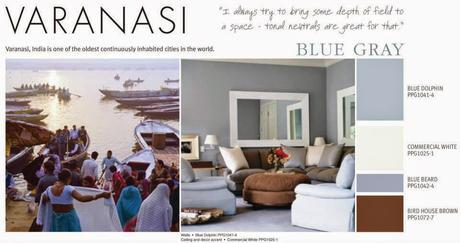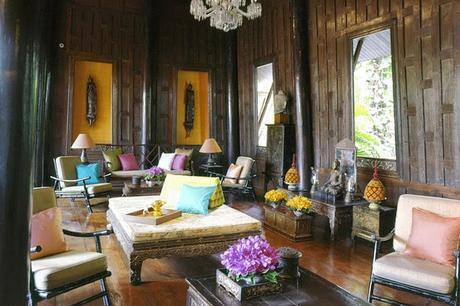 The French have a subtle way of using color beautifully. The sunset in the city of light inspired the purple palette.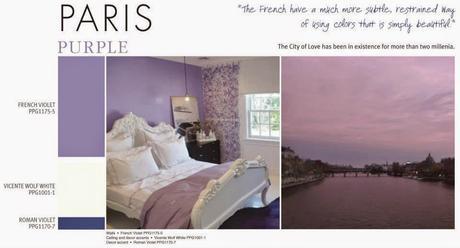 There are so many afferent cultures when traveling thru Africa that they each have their own identity. Vicente thinks of agriculture and the verde greens from Mali.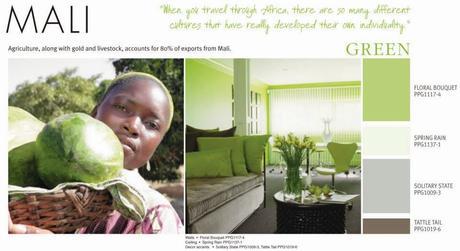 Each paint company with their own "recipe" create subtle or complex colors, from company to company color is not just color!  Certainly, I don't know of any with their own back story.  I like that.
ph: Pittsburg Paints, Vicente Wolf