Indians love their tea, more so than the British, the difference being, we do not have a fixed "Tea Time" and pretty much drink it at any time of the day, or night. Rishad Saam Mehta touches the pulse of India and catches on to a brilliant idea of following the tea trail across the country in his own unique fashion documenting it in his book
Hot Tea Across India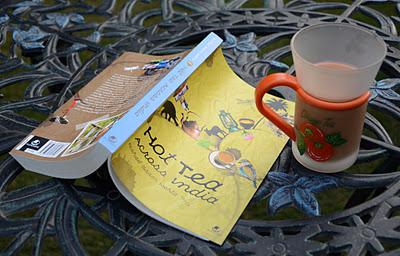 Having received the book through BlogAdda and their wonderful Book Review Program, I was instantly pleased with the cover which was pretty hip in style. Unfortunately, the font of the blurb in the back made it almost impossible to read. Nevertheless, since we have long been told "never judge a book by its cover", I plunged into it, appropriately sipping a cup of hot tea. 
Contrary to what the title might suggest, this book is more about travel than it is about tea. So much so that after the first few chapters, "Tea" ends up with almost a cameo role as the book progresses with Rishad's wonderful travelogues. Tea is more of a companion, something that is essential and available whenever traveling in India, and what the author so brilliantly portrays, it is a medium to sit down, relax, and share stories with friends new and old.
Hot Tea Across India
stands out because it caters to multiple readers. Tea connoisseurs might be disappointed, but then there are enough references to tea, especially the importance of having tea in its purest form, that eventual they too would delightfully wait for tea to make its next guest appearance in a brand new avatar.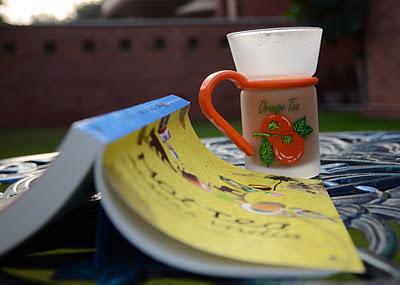 Rishad's background in the automobile industry quite clearly dominates the book. Talking about bikes, suspension, gears, cars, and the likes, it's clear that he is as passionate about automobiles as he is about travel. In fact a whole chapter is set aside for a story told from the view point of a car.
As a travel book, Hot Tea Across India is a great reference source if you are looking to discover the less traveled territories of the nation. It serves as a rather informative guide whether you are adventurous and like Rishad want to go to Leh on your Bullet or if you want to relax and take it easy by spending a few days on a shikara on the Dal Lake in Kashmir.
I have to be honest in saying that some of the stories on occasion are so unbelievable that they seem borderline fiction, but then that could just be my jealousy seeping in for Rishad seems to have lived a life that would even make the seasoned traveler green with envy.
Just like any good travel writer, Rishad is quick to realize that although tea might be essential in a journey and the destinations mystical and beautiful, the soul of any place is in their locals and he gives enough time to eccentric and loving characters that he has met in his years of travel. His coverage of a few dhabas and restaurants is once again so enticing that I could see him host the next few episodes of Highway on my Plate (Indian TV program usually featuring small food establishments).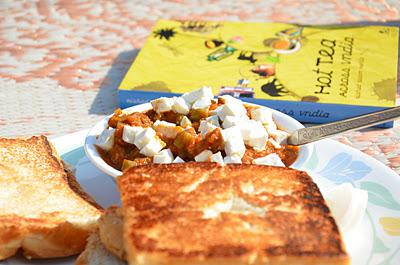 Another reason why I enjoyed the book and why maybe the stories seem like fiction is because of Rishad's writing style. He tends to write so descriptively that his stories are extremely visual, almost cinematic. In fact a number of times, as I read along, I could picture myself sitting in a small theater watching a film about the quirky escapades of a travel writer.  
Rishad Saam Mehta's Hot Tea Across India is an interesting and eventful light read, one that every traveler should have on his/her bookshelf. Funny, charming, and full of moments that will make you laugh-out-loud, Rishad doesn't hold back on the comedy even if the joke is on him.
Highly Recommended!!
This review is a part of the
Book Reviews Program
at
BlogAdda.com
. Participate now to get free books!