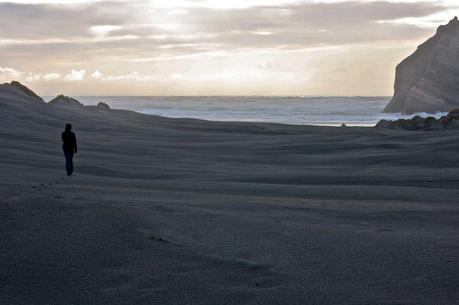 This was by far one of the most memorable day hikes of the trip so far -- taking us from the massive exposed cliffs of Wharariki Beach to the completely unusual muddy curving wetlands at the base of Farewell Spit.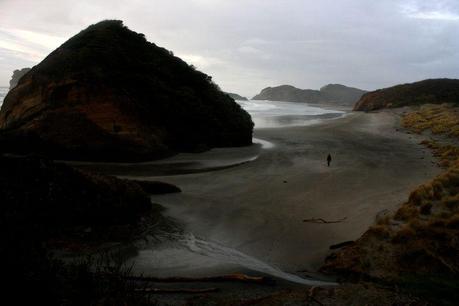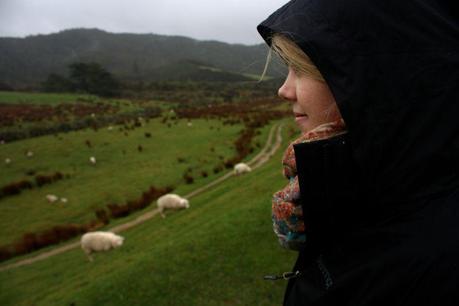 Not many people make it up to Farewell Spit at the very northern edge of the South Island and we (again) found ourselves alone at a stunning new campsite right off the colossal sand dunes and crashing waves of Wharariki Beach.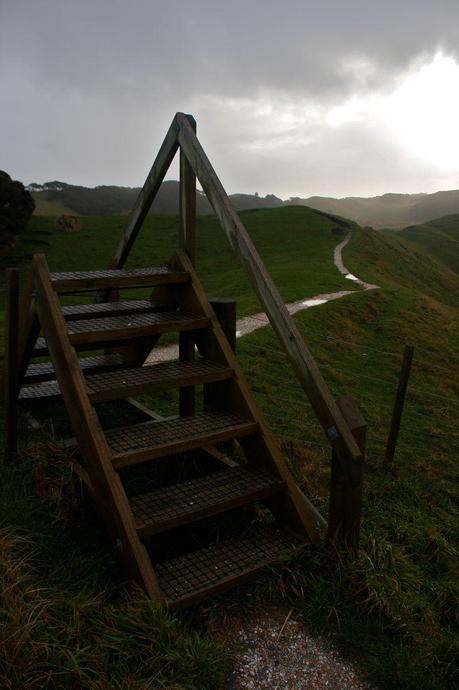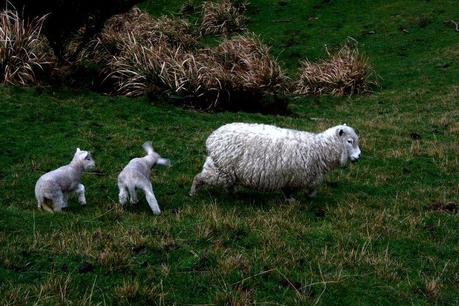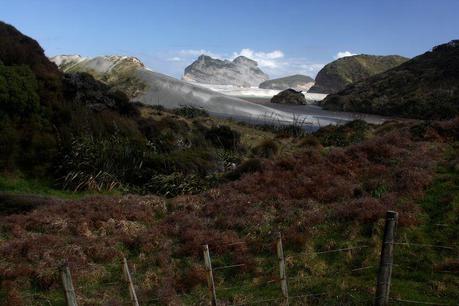 The hike began at our campground, before snaking it's way along the coastline through countless sheep farms, up and down windy hills that forced us to grab hold of wooden posts and markers just to stay upright, past Cape Farewell and its eerie side-swept trees that look to be just holding onto their roots, before finally descending down to Farewell Spit and a very welcome chowder lunch.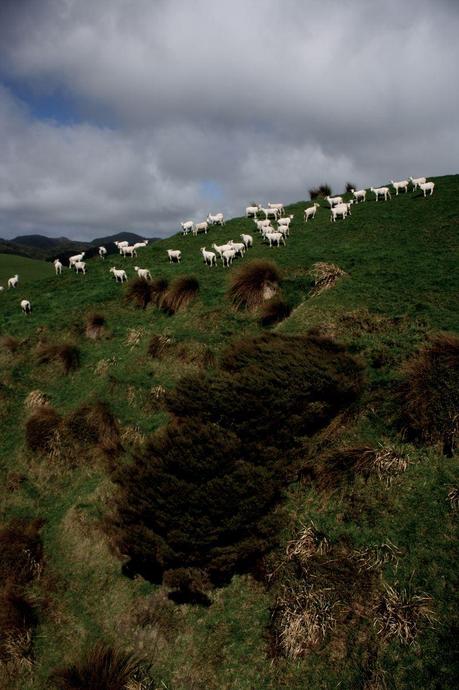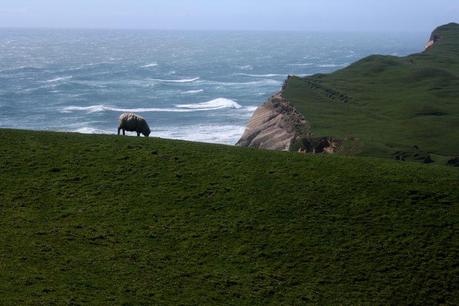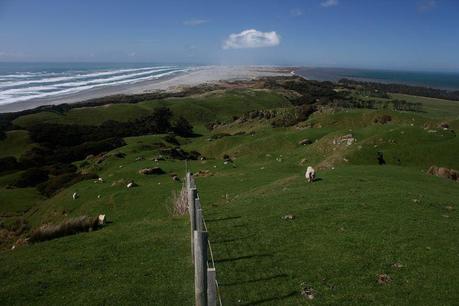 It all felt like something out of a movie or some strange dream. The kind of vivid landscape you have a hard time believing really exists. This was the kind of hike you could do again and again and never get bored or anxious for a change of scenery.
Jesse's photos speak for themselves, but suffice it to say – a pretty wonderful morning in New Zealand.