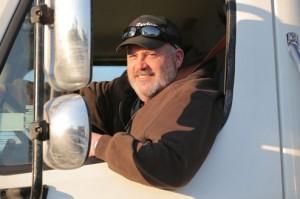 Danny Daniels of Ryder has been named 2015 Driver of the Year by the Truck Renting and Leasing Association (TRALA).  The award, sponsored by the Goodyear Tire & Rubber Company, recognizes the top driver who operates their vehicle in a safe manner and whose contributions have enhanced the overall safety of commercial transportation.
TRALA, a non-profit trade association, accepts nominations from leasing companies that are members of the association, and TRALA selects the winner.
Daniels, who drives for the Ryder Dedicated Transportation Solutions division, is an outstanding example of Ryder drivers who are committed to safety and superior customer service.  During the past 31 years that Daniels has driven tractor trailers, he's logged more than 2.75 million collision and injury-free miles.
At Ryder, Daniels has been named driver of the month three times and has received numerous certifications of achievement for his completion of safety programs. "Mr. Daniels epitomizes hard work, dedication, and what it means to be a safe driver," said John Diez, President of Ryder Dedicated Transportation Solutions.
Aside from meeting the rigorous level of safety and customer service requirements, Daniels is a man of upstanding moral character. He is actively involved in his community throughout several charitable causes as well as a volunteer as a nurse aid in the local hospital.
Please join us in congratulating Danny Daniels for receiving this notable career award!