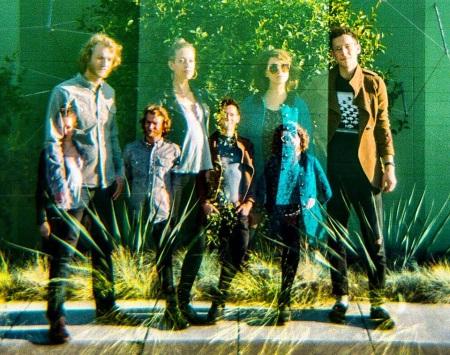 photo:
Ginger Fierstein
Dreampoppers Trails and Ways have released Get Loud, another single from their forthcoming album Own It. Despite its title it is a subdued song about self-doubt. They are trying their hand at power pop for this one, but in the end their signature West Coast sound prevails, lush backing vocals and all.
Own It, the band's second full-length album will be released October 7. A Kickstarter campaign currently underway to cover the costs.
Live dates:
10/13 Los Angeles, CA @ Los Globos
10/15 San Diego, CA @ The Hideout
10/16 Phoenix, AZ, Rebel Lounge
10/18 Denton, TX @ Dan's Silverleaf
10/19 Austin, TX @ Mohawk
10/22 Atlanta, GA @ Drunken Unicorn
10/23 Durham, NC @ Duke Coffeehouse
10/24 Washington, DC @ Black Cat
10/26 Boston, MA @ Out of the Blue Too
10/27 Philadelphia, PA @ Kung Fu Necktie
10/28 New York City, NY @ Mercury Lounge
10/29 New York City, NY @ Shea Stadium
11/03 Chicago, IL @ The Hideout
11/05 Ames, IA @ Iowa State University
11/06 Minneapolis, MN @ 7th St. Entry
11/09 Grinnell, IA @ Grinnell College
11/10 Lincoln, NE @ Vega
11/11 Fort Collins, CO @ Downtown Artery
11/12 Denver, CO @ Hi-Dive
11/13 Salt Lake City, UT @ Kilby Court
11/18 Oakland, CA @ The Uptown
12/01 Portland, OR @ Bunk Bar
12/03 Seattle, WA @ Barboza
HCTF review of My Things.