Today we have a guest post from Shahab Shokouhi of Dulles Glass & Mirror. Enjoy: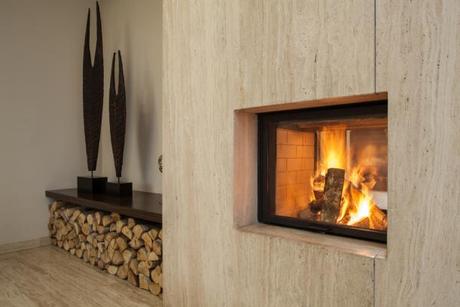 When you want to turn up the heat in your home décor this winter, few upgrades are as effective as a beautiful fireplace. Whether you are installing a new fireplace or updating your existing set-up, consider the cool look of custom cut fireplace glass surrounds!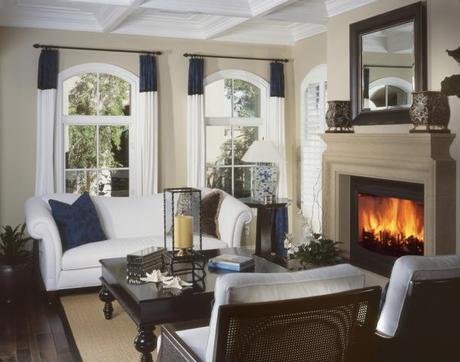 From sleek new doors added to a traditional brick surround or a focal point fireplace established in the center of the room, decking out a fireplace with glass panels can give you that 'traditional with a twist' look you're going for in your interior design.
Here are some of the creative options for adding the perfect amount of sophistication to your classic fireplaces as well as a bit of background on the hottest new trends in fashionable and functional home heating.
Close Out the Cold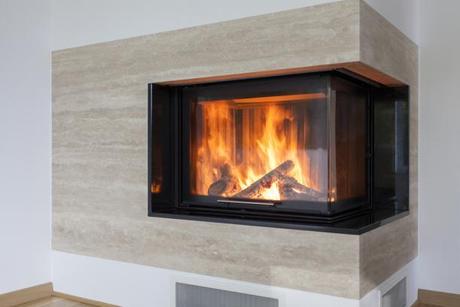 A travertine stone surround presents a nice textural contrast between the cool stone and the roaring heat of the fireplace.
But not just any type of glass will suffice for managing those blazing temperatures. In the world of modern fireplace glass, there are two basic kinds: Tempered and NeoCeram.
Tempered Fireplace Glass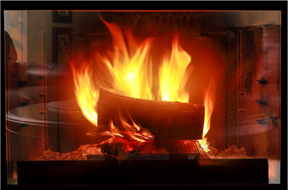 Photo via Dulles Glass and Mirror.
Also known as safety glass, this glass is fabricated to be thermally stable, which means it can withstand heats ranging upwards of 400-500 degrees Fahrenheit.
In addition to tempered fireplace glass being heat-resistant, it is also much stronger, and therefore more impact-resistant than traditional types of fireplace glass.
Finally, it is more economical and presents more customizable possibilities than other options. Not only do you have a wide range of glass panel shapes at your disposal, but you also have your pick of glass thickness and colors to choose from.
NeoCeram Fireplace Glass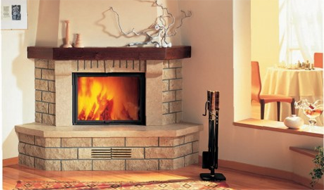 Photo via Dulles Glass and Mirror.
On the other end of the heat spectrum, NeoCeram may be the way to go if you are looking to place your glass within six inches from the fire's surface. This heat-resistant glass ceramic can withstand around three times the amount of heat that tempered glass can handle, or over 1,200 degrees Fahrenheit!
Just shy of a quarter inch thick (at 3/16th of an inch), NeoCeram is the best (and safest) option for hot-burning gas fireplaces and wood-burning stoves, both of which burn hotter than traditional fireplaces, in large part due to the fact that NeoCeram will not swell or melt when subjected to extreme high heat conditions.
Either way, you're not going to end up with your grandma's fireplace!
Customizable Cuts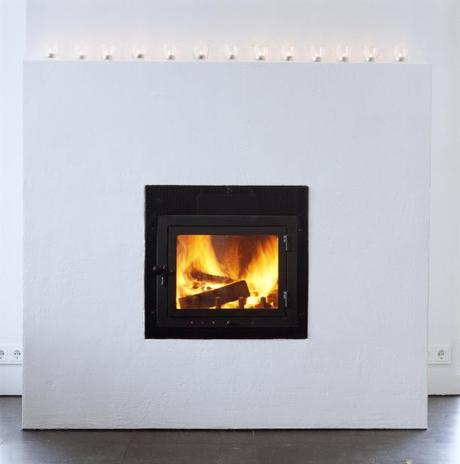 Fireplace glass that is custom cut is completely customizable for unique spaces and fireplace surrounds that are modern and out of the square box.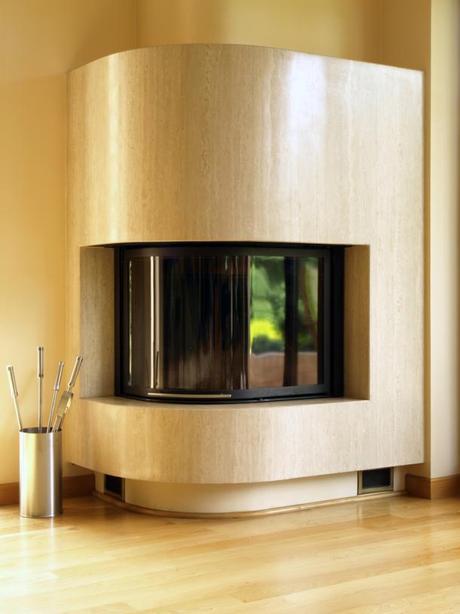 Even minimalists need to stay warm and by keeping the furniture in the room sparse and white, with the only other color found in the artwork (that resembles the fire itself), you can highlight the fireplace and truly make it the centerpiece of the space.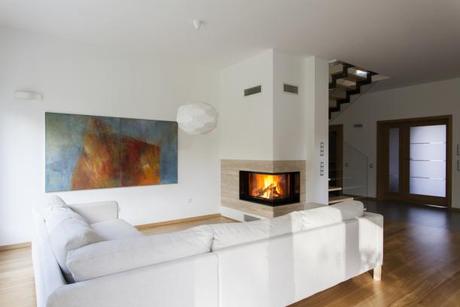 Smokin' Stoves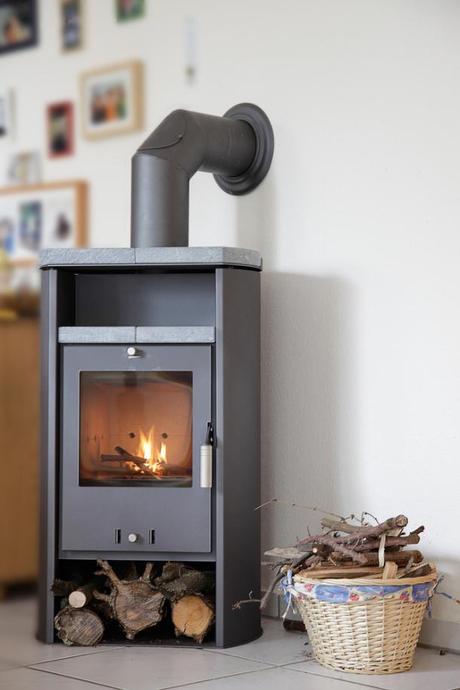 And just because it's called 'fireplace glass' doesn't mean it isn't suitable for see-through stoves!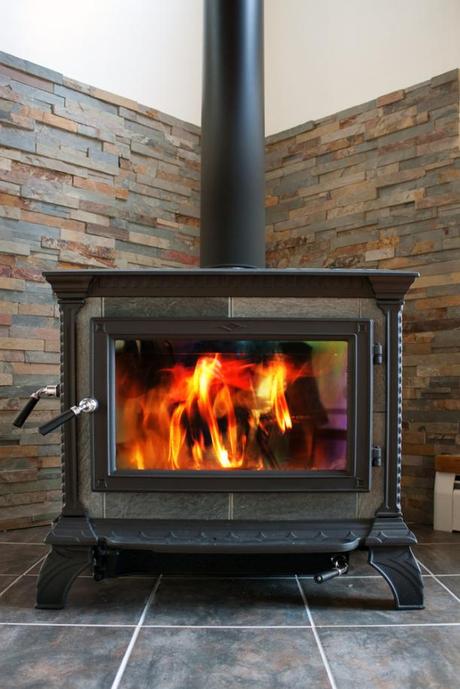 What sorts of stylish fireplaces with glass surrounds have you seen?
Shahab Shokouhi is a glass design expert at www.dullesglassandmirror.com, an innovative manufacturer of glass table tops, glass shelves, and all other glass and mirror products. Follow Dulles Glass and Mirror on Pinterest or on YouTube to see how they're changing the way glass products are manufactured, customized and delivered.