Argentina is internationally renowned for its delicious meat (and not only that found in the countryside).
Walking down Buenos Aires streets, you will find thousands of grillrooms: tidy ones with bilingual waiters and immaculate tableware, and also traditional and more relaxed local grillrooms, with paper tablecloths and a hash house style…
You can eat great meat at virtually any place in the country.
We, Argentine people, are used to eating some foods you must try: sausages such as chorizo and morcilla, beef tripe known as chinchulines, riñón (beef kidney) and mollejas (sweetbread)… the names may seem strange, but their taste is impeccable!
Here we recommend you 5 traditional parrillas off the tourist trail (in random order), where you can to try what Argentine people like the most: meat, in a more local atmosphere.
Parrilla Peña - (Rodriguez Peña 682, Tribunales). I'll never forget the bife de lomo I tasted on my first visit. It was perfect – just like every steak I ever tried at this popular parrilla. If you had only one day in Buenos Aires and could only visit one steak house, this one should probably be it.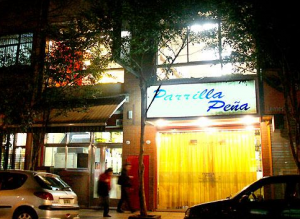 Don Zoilo - (Honorio Pueyrredon 1406, esquina Luis Viale, Villa Crespo). Nestled in a neighborhood off the tourist track, this restaurant has built a loyal following thanks to a tasty bife de chorizo and inflation-defying prices.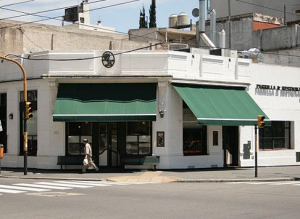 El Puestito del Tío – (Dorrego 3000 block between Figueroa Alcorta and Av. Leopoldo Lugones, Palermo). It is a roadside food stand in the Bosques de Palermo. Between the female grill master (in pink scrubs) and the perfectly cooked sandwich de churrasco (skirt steak sandwich), you are instantly hooked on the bargain bites at this popular carrito.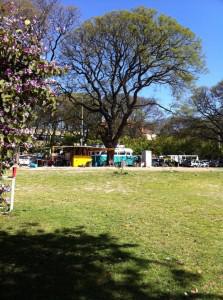 El Litoral (Moreno 2201, esquina Pasco, Balvanera). Popular with taxistas and workers in the barrio, this corner parrilla is short on atmosphere but long on cheap, delicious beef in various incarnations. Bife de costilla (t-bone steak) is great here.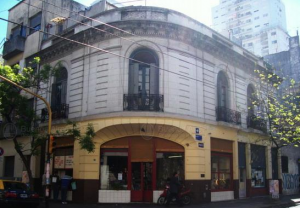 El Nuevo Castel's (Avenida Entre Ríos 946, San Cristóbal). It's cheap, the food is always good, and everything is made to order. Skip the lasagne and the supremas and go straight to bife de chorizo a la riojana (sirloin steak covered with ham and a fried egg). It is inch-thick and grilled to a gorgeous medium rare. For a safer dining experience, go during the day.