Coming to Buenos Aires to study Spanish is a big decision, but one that is rewarding and can have lasting impressions on your life. As with any new adventure, it requires some planning and preparation before taking the leap. There will inevitably be things you wish you had known before arriving, but hopefully these tips will help you prepare to get the most out of your experience.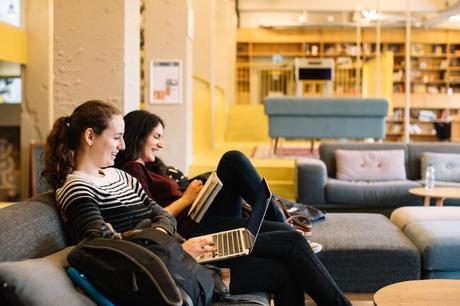 1. Dedicate Yourself to Immersion
Spanish classes in Buenos Aires are an excellent foundation to language learning, but to really master the language you must dedicate yourself to a true immersive experience. Choose to live with native Spanish speakers, watch programs in Spanish, listen to Spanish music and podcasts, or read your favorite book in Spanish in your free time. When I moved to Buenos Aires, I learned that the more I forced myself to engage in the language, the stronger my Spanish became. It will take effort to push past your comfort zone, but in the end it pays off.  Dedicating yourself to learning Spanish wherever you go, not just in the classroom, allows you to excel in the language while engaging with the culture. Who knows where it can take you, you could even become a reggaeton music addict like me!
2. Get to Know the Vos Form
Studying Spanish in other parts of Latin America, you will most likely study the "tu" form for informally referring to "you." In the region of Buenos Aires however, it is more common to use "vos" instead of "tu," when speaking informally. So instead of saying "Tu eres un estudiante" to say "You are a student," in Buenos Aires you would say "Vos sos un estudiante."
To my fellow Spanish language learners, don't worry! The vos form is easy to learn, and arguably even easier to master than the "tu" form. I used to be stubborn in my "tu" form ways, but the undeniable simplicity of "vos" has won me over. There are no irregular verbs and conjugations are much simpler than the "tu" form, you will be an expert of "vos" in no time!
3. Lunfardo is a Way of Life
As with any language, slang is common practice and can make a conversation feel less formal. It's useful for any language learner to pick up some slang and incorporate it into their conversations. In Buenos Aires however slang, or "lunfardo," is almost a language of its own. I had no idea that studying Spanish in Buenos Aires meant I'd also be studying its very prominent lunfardo as well! Lunfardo cannot easily be learned in a textbook, the fun of it is learning directly from porteños and practicing it in your everyday conversations.
With words like "fiaca" to describe a state of laziness, "quilombo" to describe a complete disaster, or the ever famous "che" to call a friend, lunfardo is a defining feature of Argentine Spanish. While learning lunfardo is extremely fun and useful to understanding porteños, exercise caution when using new phrases in a formal environment, Argentine lunfardo is quite infamous for its irreverent words!
4. Learn Some Phrases Before Arriving
Even if you're a beginner in Spanish, it's beneficial to familiarize yourself with a few key phrases to help you navigate the city. When I first arrived, I struggled through simple tasks like ordering food and asking for directions. Add practicing some common Spanish phrases to your pre-arrival checklist so when you touch down in Buenos Aires you can feel a bit more confident in getting around.
5. Bring What You Need
While Argentina is renowned for many of its goods like leather, fine wine, or beef, it lacks many of the common goods you may have at home. For example, Apple Stores don't exist in Argentina. Break your iPhone and need to get a replacement? You're better off asking a friend flying into the country to bring a spare. Learn from my mistakes, bring a cheap or an old phone model you no longer use as a backup in case you lose or damage your phone. Just make sure your phone is able to use a local SIM card!
Clothes shopping is also a big no. The price of clothing and many goods in Argentina is far more than what you can buy at home due in part to importation taxes and inflation. Pack the clothes you plan to wear and save your shopping money for indulging in what Argentina does best: great steak, fine wine, and the best leather goods all at incredibly affordable prices.
Most importantly, what I wish I had known before moving to Buenos Aires is to not be afraid to take the leap of faith and do so. Buenos Aires is the perfect place to learn a new language. With a vibrant global community, the city offers incredible opportunities to meet people from all over the world, have unforgettable experiences, and learn a new language while learning more about yourself. Had I known what a life changing opportunity this was, I would have come to Buenos Aires much sooner!