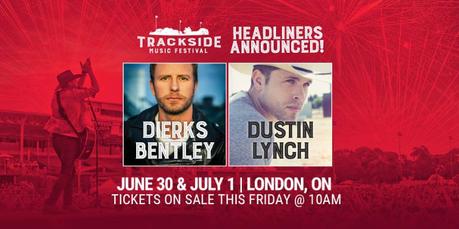 Trackside Music Festival, London's biggest Canada Day party, is coming back strong in 2018 - and they're starting with news of their headliners.
The two day festival, held at London's Western Fair District, has a history of bringing big country stars and homegrown talent to their stages, and in 2018 they'll continue that tradition with Dierks Bentley and Dustin Lynch taking their turns as headliners on June 30 and July 1.
These two country stars are at the top of their game right now, and fans that make it out to Trackside are going to be in for a treat when they get there. We've seen first hand just how entertaining Dierks Bentley can be, and we've been hearing stories about Dustin Lynch's performances for the last couple of years.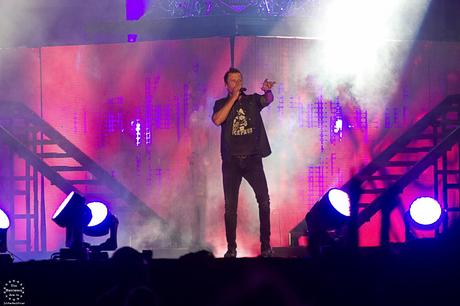 Related: Dierks Bentley at Boots & Hearts 2016
To have the chance to see both of them on back-to-back days, plus the rest of the Trackside Music Festival lineup that we're excited to see, is going to be fantastic!
Get yourself ready with a couple of live performance videos from the 2018 Trackside headliners - and stay tuned for more info when it becomes available!
Tickets for Trackside Music Festival 2018 go on sale Friday, December 1 - CLICK HERE FOR MORE INFO
Dierks Bentley
Dustin Lynch