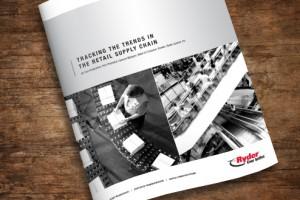 Every day, retail supply chain managers are tasked with meeting the rising demands of their customers. Whether it's speeding products to market to keep store shelves stocked with the hottest items, eliminating waste, or reducing risk; the end result is always to keep customers happy and loyal.
However, as supply chains evolve and new trends come to the forefront, there is one thing supply chain managers will always have to deal with - disruptors. Moreover, are managers able to apply innovation to halt the disruption?
While the retail supply chain trends may seem disparate - covering everything from warehouse layout to sustainable solutions - two overarching themes are clear: responsiveness and transparency. The demands of omnichannel and 24/7 retailing have changed how retailers fulfill customer orders. Consumers now expect to be able to buy any product they want, at any time, with real-time fulfillment.
On the back end, this means sourcing products closer to the point of consumption, more frequent deliveries, eliminating supply chain waste, and fully optimizing your warehouse and transportation network.
As trends abound, so do disruptors. But with innovation, retail supply chains are able to keep up with consumer demand. Hand-in-hand with this need for supply chain responsiveness is the need for supply chain transparency. "Out of stock" is out of the question. Retailers must be able to fulfill customer demand with product from wherever it is located in the supply chain, including on store shelves, in back rooms, or from distribution partners.
Learn more by downloading our special report Tracking the Trends in the Retail Supply Chain.