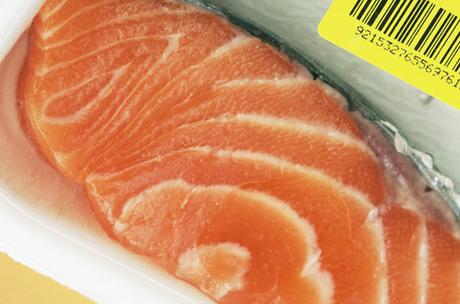 The prevalence and impacts of food-borne illness are costly to the nation and the food industry. Each year, food-borne outbreaks cause 48 million illnesses, 128,000 hospitalizations and 3,000 deaths, notes the U.S. Centers for Disease Control and Prevention. What's worse, cases of produce, meat and poultry illness outbreaks generally are under-reported.
For organizations associated with the food supply chain — from growers and farmers, to packers, shippers and logistics providers — the implications of such outbreaks can be dire. The financial costs of recalls and lost sales are only compounded by possible damage to a company's reputation.
One answer, at least for the food industry, is improved traceability. Better logistical tracking and tracing can help detect and alert when rising temperatures could spoil food or promote the spread of pathogens, for example. Tracking also can identify and track tainted shipments across the supply chain, notes "Food Safety and the Supply Chain," a special report from Food Logistics magazine and sponsored by Ryder.
To help reduce food-borne illness, the report states how traceability has made significant strides in recent years, allowing shippers to respond to product recalls faster and help prevent the spread of contaminated food. Among the powers of improved traceability, shippers and logistics providers can:
Improve the efficiencies of managing inventory throughout the supply chain, often for the duration of the product's lifecycle.
Tap technology, like bar codes, QR codes and software applications that monitor temperature, spot potential problem areas, and increase flexibility to move inventory among their warehouses.
Utilize automation to accelerate speed to market and meet expectations of immediacy without compromising quality.
Reduce business expense and lead to greater brand satisfaction and even increased profits.
"If you do not have a traceability plan in place, you risk a lot more than money," commented a whole-chain traceability solutions provider. "You are risking your brand."
"Food Safety and the Supply Chain," examines industry responses to new regulatory powers the U.S. Food and Drug Administration gained as part of the 2011 Food Safety and Modernization Act (FSMA). The law heightens FDA oversight and recall authority over domestic and imported foods, and delivers a strong focus on preventive controls; inspection and compliance; imported food safety; response; and enhanced partnerships. The report also explores why companies must take a holistic view of food safety across the organization and how to reduce total cost of fleet ownership.
Click below to download a copy of the Food Safety and the Supply Chain Special Report.