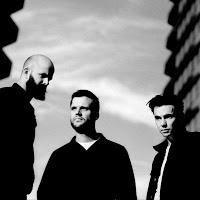 The new White Lies album 'Five' is released in a few weeks time on 1st February. The London group have released this strengthy, catchy portion of synthy post-punk, which is the second song to be previewed from their upcoming fifth LP.

The band said: "This is a milestone record for White Lies. It marks our decade as a band, which has pushed us to expand our sound and reach new territory artistically – it marks the start of a new and exciting chapter for us."
The record was produced by Ed Buller, who also worked on two previous White Lies albums, along with engineer James Brown (Arctic Monkeys, Foo Fighters), and renowned producer Flood.
Follow Rewind/Fast Forward:
TWITTER
FACEBOOK