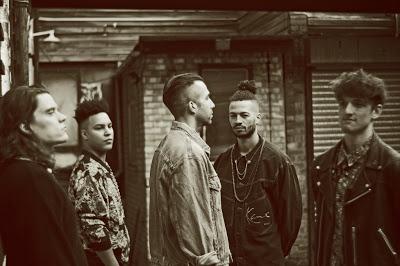 The members of Troumaca have interesting backgrounds that perhaps explain the genre-defying mixture of sounds that color their impressive debut offering 'The Grace'. 

If you're vacating the UK for hotter climates this autumn, this is an album that will provide your ideal musical accompaniment. It is equally suitable as a hazy, smooth late night soundtrack to relax and unwind to. 
The LP reaches a real peak halfway through where 'The Sun''s stunning euphoria, post-dubstep beats, dancehall rhythms, and blue ocean bliss are underpinned by an ominous sense of warning. 
Refreshing, spacious, accessible, creative, funky, intelligent and enjoyably forward thinking, Troumaca have made something that deserves to be added to many record collections. Read my full album review HERE.
https://www.facebook.com/Troumaca
http://www.twitter.com/troumaca