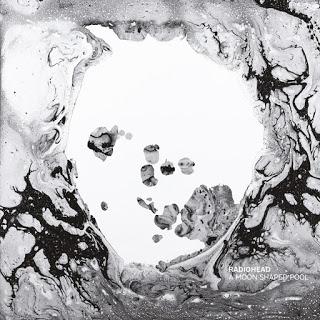 Despite entering the UK album charts at number 1 weeks ago, the physical versions of Radiohead's new album 'A Moon Shaped Pool' have only been in the shops for a few days. For a great experience I recommend purchasing the double vinyl edition of the record, which takes a softer, more minimal approach than the band's previous effort 'The King Of Limbs'. 
The LP is the Oxford band's ninth studio album, and a "special edition" containing additional artwork and music will be shipped in September 2016.
Hailed by critics as one of the best albums of 2016, 'A Moon Shaped Pool' features the haunting, mesmeric beauty of 'Daydreaming', which comes with a video directed by Paul Thomas Anderson.