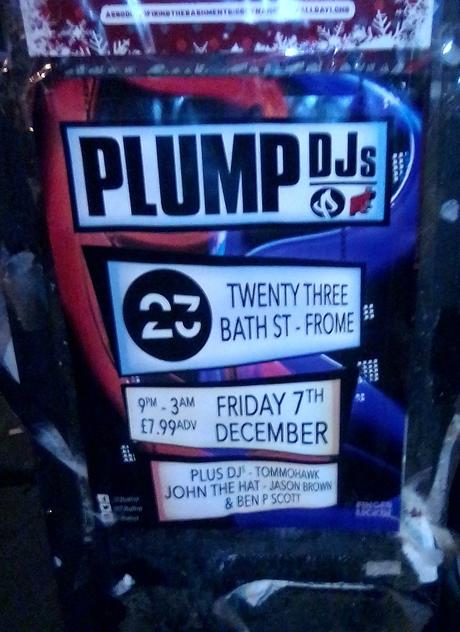 Ever since the late 90s, Lee Rous and Andy Gardner have been bashing out their own eclectic blend of breakbeat and electronica as the duo Plump DJs. As well as working with the likes of Gary Numan and Lamb's Louise Rhodes, they have provided remixes for acts including Orbital, Fatboy Slim, the Freestylers and many more.
Although their last proper album was released back in 2008, the pair have released many singles since. The most recent one is 'Big Apple', where retro hip hop flavours meet with elements of late 80s house music to create another chunky cut for the dancefloor.
Rewind/Fast Forward writer and editor Ben P Scott will be playing a DJ set, supporting Plump DJs in Frome tomorrow night (7 December). The event takes place at 23 Bath St, and as well as a headline set from the Plumps, the venue's 4th birthday bash will also feature DJ sets from Frome FM host and RW/FF contributor Jason B, as well as John The Hat, Tommohawk and others. 9pm-3am.