Having an isolated time away with the spouse right after the marriage is really good to get to know each other. Honeymoon is all about knowing each other in romance and bliss of love. Beginning a great honeymoon experience begins with choosing a right destination. Munnar is one of the best honeymoon destinations in South India. Situated in the Idukki District of Kerala, Munnar has some of the great places to visit, most scenic and calm. You can witness picturesque hill ranges, forests, plantations, valleys and wildlife. Here we see 9 tourist places to visit in Munnar on a honeymoon. 
Lovely nature at Mattupetty Dam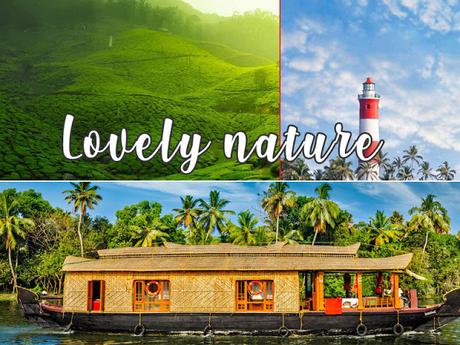 Situated 13km away from Munnar, Mattupetty dam is a famous water storage in Munnar. Built among the hill ranges, this dam is surrounded by amazing environment. It is going to be visual treat to your eyes if you visit here on your honeymoon. It gets enlisted in top places to visit in Munnar in 2 days. It is a peaceful place where you can enjoy the nature with your spouse. Elephants of this surrounding region visit here often.
Beauty between the mountains
Kundala Lake, though an artificial reservoir, is one of the scenic places to visit in Munnar. It is situated in a 20 km drive away from Munnar. You can use the boat facility and it would be a nice experience to enjoy riding it. Riding the boat on this lake with your spouse would be a kind of bliss that you would not forget ever. 
[  Suggested Read - romantic Places to visit in karnataka ]
Top attraction in Munnar 
Top station is a wonderful place to visit with spouse to see the scintillating view of Western Ghats. The scenic views of Western Ghats would make your heart filled with excitement like never before. This fresh excitement will get you satisfied when you gaze the valley of Theni. Take your spouse to the top to experience some of the top experiences you have never experienced.
Rajamalai – National Park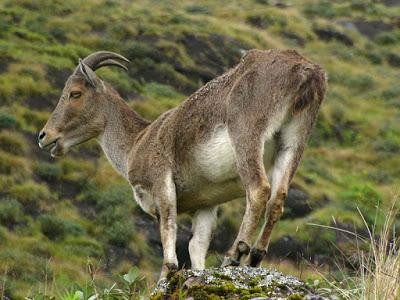 Rajamalai is a part of Eravikulam national park and is just a 15

km

away from Munnar. It is widely famous for the breezy and picturesque location and habitat of Nilgiri Tahr. You will love this place because of its beauty. It is one of the best places for the honeymooners because of the weather and greeneries of the atmosphere. 
Marayoor Sandalwood Forest
Travelling

into

the forest to see the unseen and incredible ambience is really a wonderful experience that most of the people would love to. Getting away from the city or town and traveling to this kind of place with spouse would untie all the knots in the mind and would unleash a kind of peace that can be gained only here.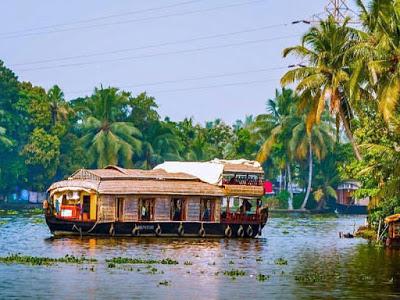 This place has stone age paintings, dolmens and rock edicts with rich heritage as it is proclaimed to be a part of ancient stone age. 
Dazzling Attukad Waterfalls
It is always a great joy to enjoy seeing or getting drenched in the waterfalls. Here the Attukad Waterfalls is one of the amazing waterfalls with captivating splendour that lit the moods to feel the tranquillity and ecstasy. You will feel the romance of the nature with you, therefore your honeymoon is going to be memorable forever.It is located at a to9 km drive from Munnar. 
Peaceful Blossom Park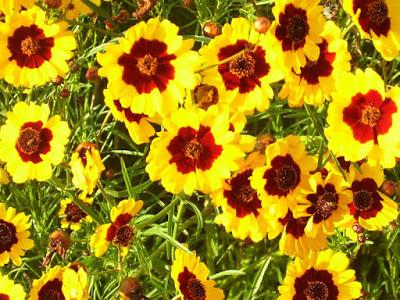 Blossom Park is an international park situated just a 3km from Munnar. If you are a nature lover or if your spouse is then this an amazing place to spend time. As you witness the flowers and the greeneries around, you will get lost in the beauty of the nature. Moreover, you can have fun over here doing cycling, boating and roller skating and much more. Feel the peace and fun together.
[ Suggested Read - things to do in karnataka with your family ] 
Chinnar Wildlife Sanctuary 
Situated in Marayoor of Idukki District, Chinnar Wildlife Sanctuary is one of the finest places to enjoy trekking. Giant squirrel, tigers, elephants, spotted

deer

, and panthers can be found here. This sanctuary is abode of 245 species of birds and 34 species of mammals.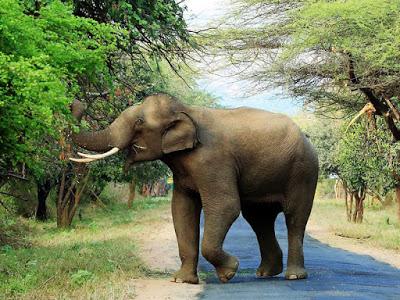 Exquisite
Lakkom Water Falls
Lakkom Waterfalls is on the way from Munnar to Udumalaipettai. It is also a part of

Eravikulam

National Park. The attractive surroundings and the gorgeous waterfalls make this place most enjoyable and frequented attraction in Munnar. It is a special kind of place for honeymooners as they can relish the views everywhere here. Being a favourite place for numerous tourists, this place has become must in the list of top attractions in Munnar. 
Choosing Munnar for your honeymoon is a great choice indeed to enjoy the ecstatic, romantic and blissful nature with your spouse. It will make your honeymoon more special than you have expected. Your itinerary also is crucial to enjoy your book here - cheapest kerala honeymoon packages.