Everyone know in this world that Taj Mahal is one of the magnificient edifice in the world. its beauty increase to highest level at the time of sunrise. So it is recommended to travellers to visit Taj Mahal by sunrise, also that time it is less busy. Previously it was not feasible for travellers to see Taj Mahal sunrise if they start same day from Delhi. So travellers prefer to stay in Agra to enjoy sightseeing of Taj Mahal by sunrise. So our company has crafted 
Taj Mahal Sunrise Day Tour from Delhi
 for those corporate travellers who are unable to do overnight agra tour.
TAJ MAHAL SUNRISE  PRIVATE DAY TOUR ITINERARY FROM DELHI BY CAR
Time  02:30 AM 

( Flexible )
Pick up by our chauffer from Hotel  in Delhi and drive to Agra by cab - 3 hours drive through Expressway.
Time  05:45
TAJ MAHAL( Sunrise)
Arriving Agra & Meeting Taj mahal tour Guide in Agra city and proceeding to Taj Mahal.Taj Mahal a world heritage site,built by fifth Mughal emperor Shah Jahan in loving memory of his beloved wife Mumtaz Mahal. Taj Mahal is made of pure White Marble and situated on right bank of river Yamuna.
Taj Mahal remain closed for tourist on Friday.
Time  08:00
AGRA FORT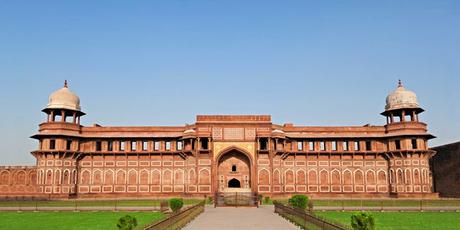 After Taj Mahal your tour guide can take you to some restaurant for breakfast followed by drive to Agra Fort constructed by third Mughal emperor Akbar in 1565 A.D and includes other beautiful buildings like Diwan- I - Am,Diwan - I – Khas and Musamman Burj ( Where Shah Jahan was imprisoned and died )
OPTIONAL :

 Later you can visit Gallery for gifts or souvenirs from Taj City with your Agra tour guide to acquaint yourself with 400 years old marble craftsmen ship.
Time  10:30
MEHTAB BAGH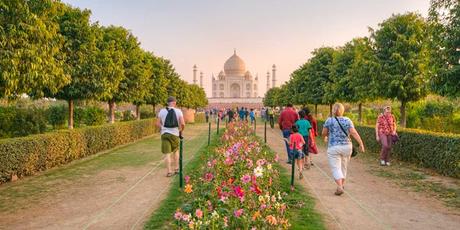 Finally you will drive back to Delhi enroute Cab will stop at Mehtab Bagh for river side view of Taj Mahal. After Mehtab Bagh sightseeing your tour guide will get down from your Car & with chauffer you will drive to Delhi.
Time  14:00
Arriving Delhi.  Transfering you either at your hotel or Airport to connect to your onward journey. Tour End.
 More Details Visit - www.tourguideagra.com
Also Read - 
Cuisine of Agra with Tour Guide Taj Mahal