If you are a resident of Kolkata or if you are on a holiday in this city and are looking for some nearby tourist spots, then you won't have any difficulty in finding one! There are a number of hot attractions just in the neighborhood (many are in the state itself).
Let us take a look at the best tourist places near Kolkata:
Darjeeling: Darjeeling is one of the most endearing hill stations in the world. It is epic when it comes to quaintness. The view of the Kanchenjunga from the valleys of Darjeeling is just stupendous. From the cable car rides to the toy trains which bellow smoke, there is much of a forgotten world in this corner. Its Mall Road gives you peace and takes you back to your childhood days. The pony rides are a nostalgic affair, and no one can deny the charm of the Zoological garden where you can feast on the beauty of leopards or on the cuteness of pandas. Darjeeling is also great when it comes to temples and markets. You will love this place, no matter whether you love hills or not!
Digha: Digha is another great holiday destination in West Bengal. It is just a short distance from Kolkata and can be reached by train in around 3 hours, 40 minutes. Digha is a beachside destination and is a small place where you can spend a short vacation. Though the town does not have the best facilities in terms of food or conveyance, you will love every bit of the time you spend here. Apart from beaches, there are attractions which include an aquarium, a science center and the local markets.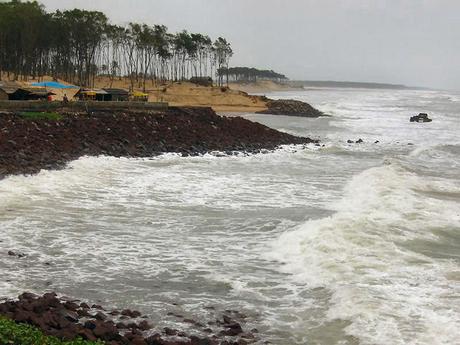 Mandarmani: Mandarmani Beach is one of the longest beaches in India. It is a delight to enjoy quad biking on this sandy shore which stretches on for eternity. Mandarmani is counted amongst the most popular tourist places near Kolkata for its endlessly long beach, the superb facilities for water sports and the luxurious beachside resort of Rose Valley.