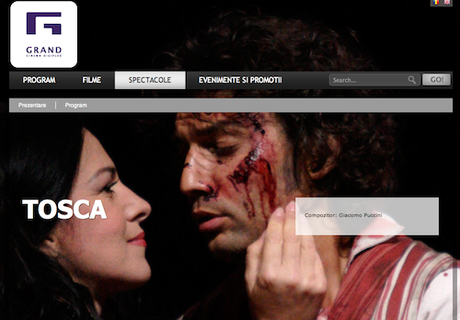 Just when I was thinking I'd like to see this Tosca again (2011 ROH's production, the one to be released on DVD soon), I found out that it will be screened again in Bucharest. This time at Grand Cinema Digiplex, at Baneasa Mall. So it's a date. Angela Gheorghiu, Jonas Kaufmann, Bryn Terfel, September 20 at 8pm, 55 lei/ticket.
More info on the website of Grand Cinema Digiplex. It would be a great idea for them to promote all their screenings. It's like they consider opera an underground, mysterious world with no access from outside. And they have such a great website!
Just between us, the dwellers of the underground world, Grand Cinema Digiplex is also broadcasting La Traviata, an outdoor production recorded in Sydney, on September 6. This one. It's currently in cinemas around the world.