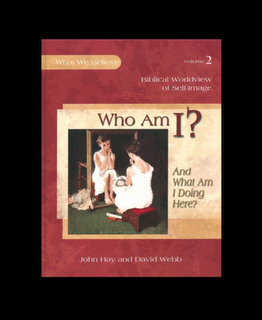 Who am I?  is the second in the What We Believe series from Apologia.  Created for ages 6-14, each lesson is flexible and can be customized to your child's need.
The text of the book is written to the student and the preferred method of notebooking over boring worksheets is emphasized.
Each chapter is broken down into these sections:
Big Idea - introduces the main topic
What You Will Do - states learning objective
Short Story
Think About It - thought provoking questions
Words You Need to Know - vocabulary
Hide It In Your Heart - Bible memory verses
Integrated Learning - interesting articles that relate to the topic
What Should I Do - highlights a specific Godly character trait
Prayer
Worldview Focus - introduction to different Worldviews
What's the Difference - discussion questions allow children to compare and contrast worldviews.
House of Truth - add a new part to the 'House of Truth' that was started in the first book.
Lesson 1 opens with "What are We Doing Here?"  The objectives are to identify the attributes of God and identify the characteristics that identify YOU as a person created in God's image.
Next is a short article about Russia telling about its' climate and a little history.  This ties in very well with the short story about a Russian child who was born lame and how knowing God's purpose for his life strengthened him.
After reading this story, there are thought provoking questions and then a journaling activity.  In addition, there are more readings and then another notebooking activity.
I liked the majority of this lesson, except for the section on Superman.  To me, it seemed out of place.  The analogies between Superman and Jesus were a stretch for me as well.  When using this with my children, we skipped this small section.
The book does a nice job of explaining the attributes of God and we REALLY liked the Worldview sections at the end of each chapter.  These particular sections are very well done and give you a glimpse into the hearts' of those who do not know Jesus as Lord and Savior but live by a different 'creed'.
In all honesty, the first book of this series was not a good fit for our family.  It is very basic and great for the newly-saved or lightly churched family.  This book however, goes much deeper in content.
I reviewed this book with my 13,10, and 8 year olds.  It was a bit too light for my oldest as he is already taking a Worldview Course from Summit Ministries.  For my other two, it was just right.
This is one curriculum that we will continue on with next year with my two children who will be in 4th and 6th grades respectively.
See Sample Lessons and Table of Contents.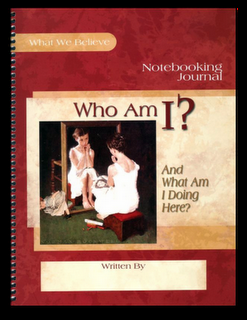 Though not necessary to the study, the Notebooking Journal is just beautiful!  I would suggest if for children 10 years and up in order to utilize it to its' full potential.  Filled with illustrated pages, writing prompts, discussion questions and activities, I know it's something my children will treasure even after the study is over.
See Sample Pages and Table of Contents for the Notebooking journal.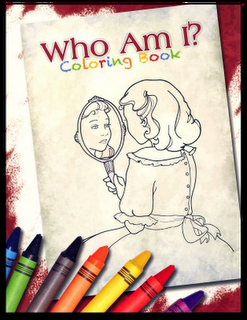 The Who Am I? Coloring Book is perfect for younger students.  Every drawing coincides with a teaching from the main book to help reinforce the lessons.
See Sample Pages here.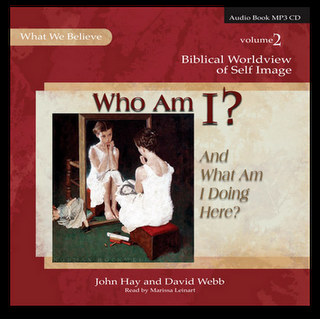 And for those of you with Auditory or slower learners this Audio CD is the perfect companion!  Hear a sample.
(Note:  this is to be played on your computer or MP3 compatible CD player).


Who am I?


Text book $39
Notebooking Journal $24
CD $19
Coloring Book $8
Check out Apologia's full line of Science texts, Geography, Writing and Parent resources at www.apologia.com.
Here's what other crew members are saying.
I received the above items free of charge in exchange for an honest review.This post written and property of Homeschool Circus and can be found at: www.upatdawnreadytowork.blogspot.com . If you are reading this from a source other than www.upatdawnreadytowork.blogspot.com you are reading a scraped copy!