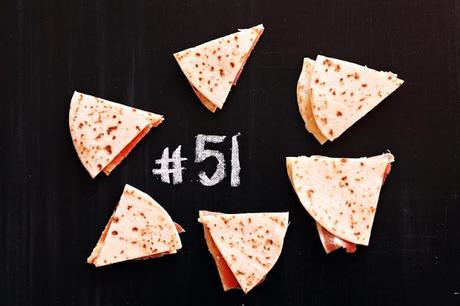 Tortilla bread with cheese & serrano ham
Tortilla bread
Cheese, any kind you like
Serrano ham
Take on tortilla and put sliced serrano ham and grate cheese on top. Put another tortilla over and then heat the tortilla in a frying pan until the cheese melts. You can also grill or heat the tortillas in an oven.
After the cheese has melted cut the tortillas in bite size pieces.