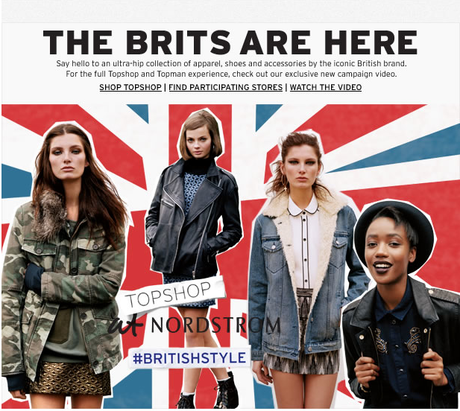 Copyright Nordstrom
You may be aware of my personal opinion regarding Topshop.  But if you
have forgotten, go here.  Anyway, apparently Nordstrom carries Topshop
as of early September.  Not super impressed.  But at least if
Topshop is a line that is incorporated into Nordstrom, you can take
advantage of Nordstrom's fabulous customer service and anniversary
sales!  That may just make me more inclined to actually by something
from Topshop.  Cheerio.