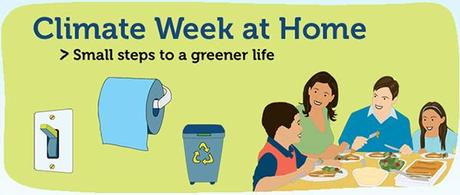 As we continue to celebrate Climate Week, the Climate Week at Home campaign asks you to take some small steps to live more sustainably.
For example, virtually every home uses toilet paper – try buying Andrex® Eco which is 90% recycled and 10% bamboo, which uses less land and water than trees. And we recommend using only recycled paper for print too!
More advice on the following tips can be found at their website at: http://www.climateweek.com/climate-week-at-home
Green your bathroom
Green your Cuisine
Switch to green energy
Sustainable DIY
Kick out the Can
Upcycling
Saving Water
Love your Laundry
Keep Warm
Shower Power
Kitchen Care
We've just updated our own Dorset Energized website with even more tips on saving energy too – check out our Energy Efficiency section and our Sustainable Living pages.