One of my most memorable trips is the family vacation I took to Hong Kong Disneyland for my daughter's first birthday. What made it memorable, you can read about in a guest post I did for one of my "Twitter" and "Words with Friends" friend Connie. Her blog Connvoyage is a must read and you can read my post here.
Since I was writing for Connie, I came up with my Top Tips for time spent in Hong Kong Disneyland. These are simple observations and suggestions that might help make your trip to the "Magical Kingdom" even more special.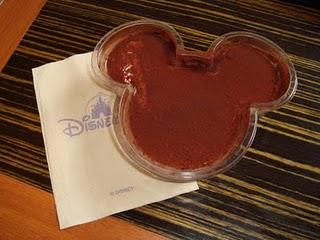 1.
Travel - The best way to get to the theme park if staying elsewhere is by the Metro. Although taxis are available from central HK, Metro serves as the quickest and easiest mode. Plus they have a special Mickey Metro train for the last leg of the journey which the kids will definitely enjoy.
2.
Stay - If possible, try and stay for a day or two at the hotels they have in the Disney complex. There are two and both are excellent and something the kids can enjoy. It is also more relaxing and you can stay till late at the theme park.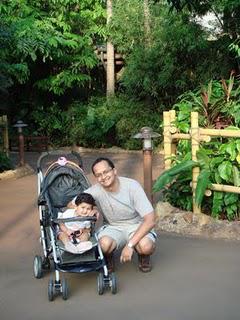 3.
Stroller - Make sure you take a stroller if you have a small child with you. You will have to walk a lot. Even the walk from the bus terminal/metro station to the entrance is tiring and the last thing you want is to carry a baby with you.
4.
Umbrella - Carry an umbrella with you. Again since you end up waking in the open a lot, you will need an umbrella/rain coat if it rains. If it doesn't then sometimes it gets really hot and the umbrella comes in handy to save you from the sun. The weather in HK can be unpredictable. We ended up buying raincoats in Disney as a result of not being prepared.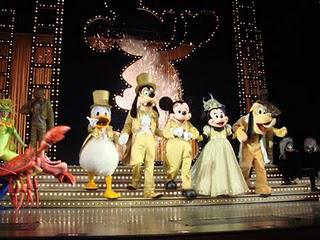 5.
Fast Pass - As in every Disney make the most of the FastPass. Besides your favourite ride, the shows get crowded really fast, so I would suggest that use the FastPass on them. A FastPass taken in advance is a sure shot way to not miss out on anything.
6.
Shopping - There is a very good chance you will end up shopping at the tempting shops in Disney. Good news though, if you are staying at one of the Disney hotels, the shops will deliver your shopping to your hotel reception free of cost if purchased before 4:00 pm (or was it 2:00 pm? Please check), so you can carry on enjoying the park without having to carry bags.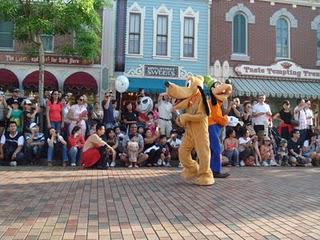 7.
Parade - Make sure you check the timings of the Disney Parade that takes place twice during the day. You would not want to miss it, so plan your rides/shows around that. During festivals and special days, they have special parades which are even more spectacular. Although, the downside is that the crowds will be in 1000s on those days.
8.
Fireworks - Each evening there is a fireworks display, so make sure you stick around for that. It's always good to start heading back 5 minutes before it ends because you can expect a mad rush at all the transport channels once it finishes. If you are staying at one of the hotels in the complex then by all means take your time.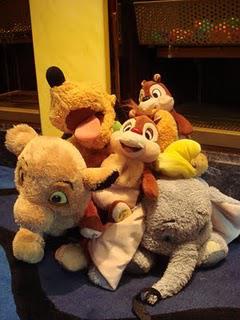 9.
Rest - Even if you are staying in a Disney hotel, don't count on going back and then returning later in the day. It's allowed, but it is more tiring. You would have to walk back to the transport terminal, take the bus back to the hotel and the same routine back. I would recommend just resting in the theme park.
10.
Divide - If possible divide your theme park activities over two days. Also instead of standing in line, head over to the rides that are free and save the popular ones for later or around lunch when people are eating. If you can get to the park early (another benefit of staying locally) head over to the popular rides first and get them over with.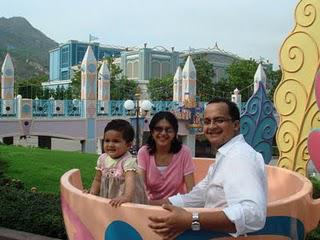 11.
Click! - A camera is obvious and a must. Lookout for spots marked all around where you are guaranteed a rather nice photograph. It's almost like a preplanned Kodak moment.
12.
Yummy Food! - There is also a wide variety of food available in the form of food courts or proper sit down restaurants. They are good to keep those stomach rats happy, but also important to sit in the shade and take breaks to get some rest.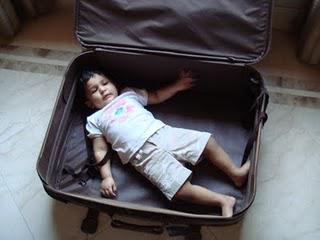 13.
Pack light - It really is that simple. You will need that extra bit of space for the shopping you will do. We were lucky to be 6 adults travelling so weight problems did not arise on our flight back, but don't let excess weight spoil your trip.
I've been to Disney on a day trip and also stayed at their hotel for 5 days. Maybe 5 days was pushing it a bit, but try and take out 2 days for a more relaxing experience at Disneyland Hong Kong.
Enjoy!