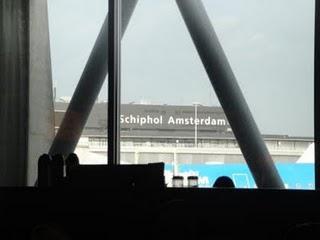 Airports these days are becoming small cities. They literally have everything one might need. In fact they have more than your most modern cities; they have walkways to take you comfortably from one end to another.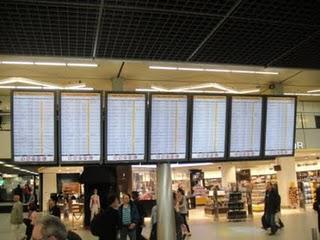 Amsterdam Schiphol Airport remains my most preferred and liked airport having been to quite a few the world over. It is one of the busiest airports in Europe and has a certain Dutch charm to it. Since KLM happens to my airline of choice, I am always looking forward to my short visits at the airport.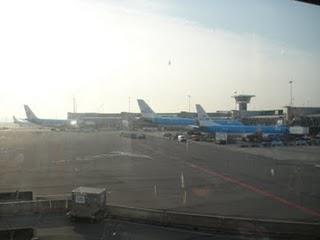 Considering that I have been visiting Schiphol for over a decade now, and have really seen it develop over the years, here are my Top Tips about the airport;
Free Wi-Fi: Okay so it's just free for an hour and you really need to find the right spot to get good connectivity, but we all want and love free Wi-Fi and Schiphol has it.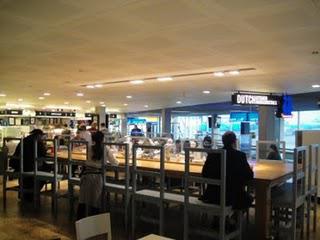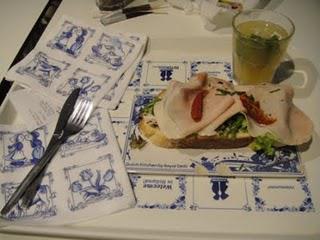 Food: Catering to almost all your needs, you are sure to find something of your taste in the number of restaurants that are spread throughout the airport. From fast food to sit down fine dining to food courts, you will be spoilt with choice. If you are just transferring through Schiphol, I recommend trying some Dutch cuisine or at least some Dutch cheese.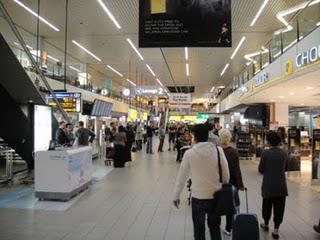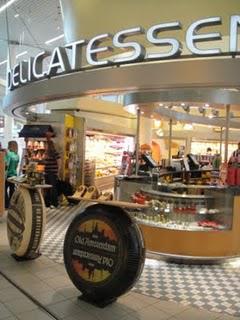 Shops: Like any good airport there are plenty of shops to browse through and empty your pockets in. Clothes, confectioneries, cheese, alcohol, souvenirs, electronics, you name it and they will probably have it. Since it's duty free, you are guaranteed excellent competitive prices.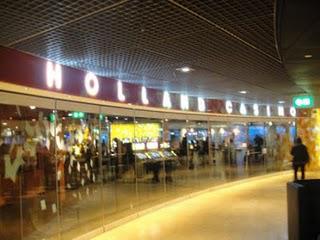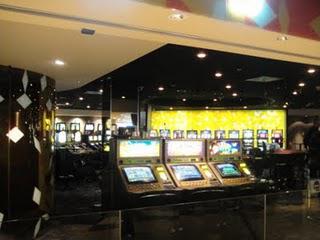 Casino: Yup! This isn't Vegas, but you do have a Casino in the Airport to while away your time on the slot machines. If you are traveling with children, one of you can always take them to the designated children's play area with a jungle gym, situated near the casino, while the other tries to make up for the trip expense.
Hotel/Shower: If you have an early flight, I always recommend staying inside the Airport overnight. You can check- in the evening before and enjoy a peaceful night of sleep. Plus, more time to enjoy the duty free shops. If you have a long layover, Hotel Mercure has clean and well equipped shower rooms to freshen up. If you travel frequently through Schiphol remember to take Mercure Hotel's "loyalty" shower card wherein for every 6 or 7 uses of the shower cabins you get a use for free.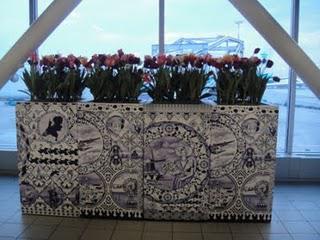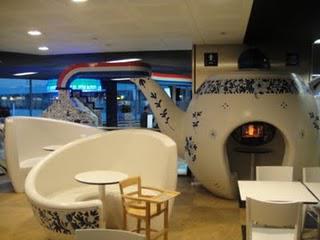 Pretty as a Picture: Schiphol is always changing. I have seen it refurbished and updated every few years. There are new art installations, flower decorations and what not that makes the airport feel less commercial. There are art galleries and sculptures throughout to beautify the entire airport and give it a certain look of sophistication.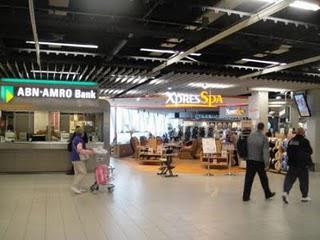 Massage: Massage chairs, personal shoulder and back massages, water therapy, everything to help make your travel comfortable and more relaxing is available at Schiphol. My dad personally love the water therapy massage wherein you enter this capsule with your clothes on, in front of all the travelers, and then jets of water are used to massage your back.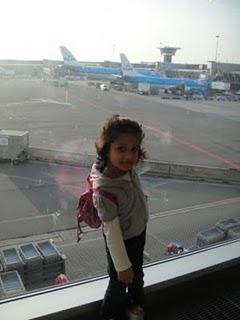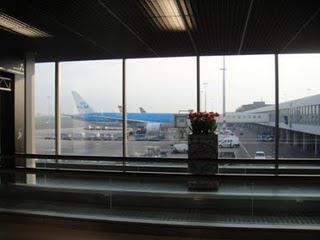 Plane Spotting: I like Schiphol for its openness. You never feel claustrophobic in the airport as there are floor-to-ceiling windows throughout the airport letting in light making it a great place to do some plane spotting.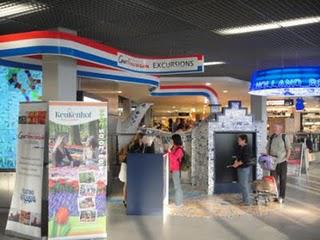 Trip It: If waiting at an airport is not your thing (or if your transfer time is a good 6-8 hours plus), and if you are amongst the few who don't need a visa to enter Holland (or have a visa), then you can take a trip into the city. There are pre-planned excursions available that will take you around and bring you back safely in time for your flight.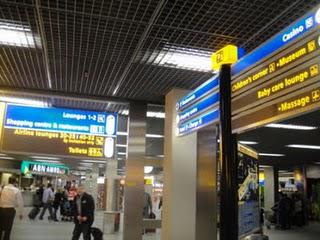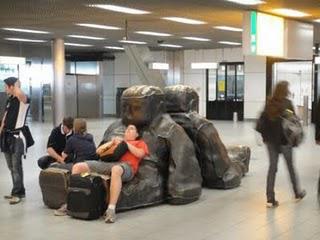 Walk: Schiphol is accessible to everyone. Although it makes for great exercise to walk in-between flights, but in case you do not want to, then there are walkways to ease your transportation needs. For the senior travelers and those with difficulty the airport has buggies that run around taking you from one gate to another. So don't be intimidated by the size of the place.
Schiphol is by far the friendliest airports I have been too. If nothing mentioned above interests you, then you can simply sit on one side and watch the world, literally, go by. And trust me, watching people from all over the world interact at an airport can be quite entertaining.