Mauve is my favorite lip colour, the one I'd choose if I could only wear one color on my lips for the rest of my life. For me mauve is a mlbb shade, the perfect shade that looks like my natural lip color with a bit of extra oomph.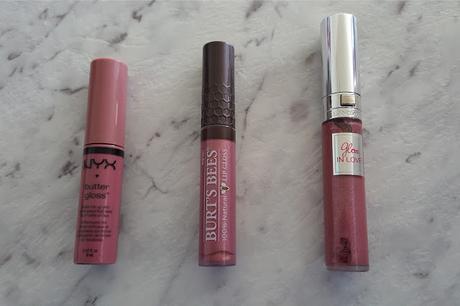 I'm constantly buying mauve lip glosses, they're one of those products that I buy over and over again, even though I already have more than I could use in this lifetime. As you can imagine, choosing my top three was extremely difficult. After much debate I present to you my top three favorite mauve lip glosses.
NYX Butter Gloss Angel Food Cake -The Butter Glosses get a whole lot of hype, some of which I think isn't justified. They are a nice formula but in my opinion they're just a gloss, nothing out of the ordinary. Maybe I expect too much, when a product gets a lot of hype I expect amazing things. Having said that, I do like the butter glosses, they smell great, have no flavour, feel hydrating and last well. I find the darker shades bleed a lot so I avoid them. Despite all that, the Angel Food Cake gloss is a beautiful, glossy mauve that looks like a slightly darker version of my natural lip shade. It made my top three list because of the beautiful colour, it really is the perfect mauve.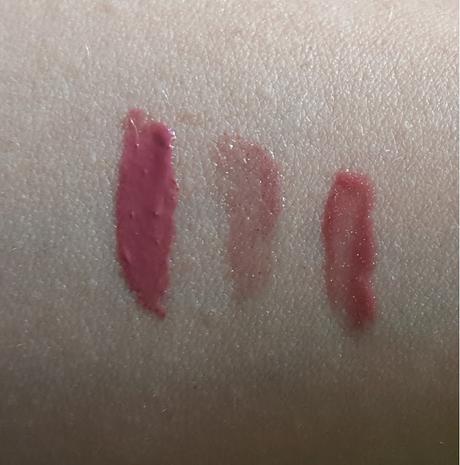 Left to right: NYX Butter Gloss Angel Food Cake, Burt's Bees Lip Gloss Nearly Dusk, Lancome Gloss in Love 351
Burt's Bees Lip Gloss Nearly Dusk* -This is the lightest of my three favourites, it's shiny and sheer. I wear this when I want simple, no fussy make-up. Due to the sheerness I can reapply it without a mirror and it feels more like I'm wearing a lip balm than a gloss. Even better, it's all natural so I don't have to worry about the kids getting their hands on it. Whenever they see me putting on lip balm or lip gloss they want some too, this is one that I don't mind sharing with them.
Lancome Gloss in Love 351 - Ah my pretty! Gloss in Love is the gloss I wear when I want to feel grown up and sophisticated (whilst in my mommy uniform of jeans, t-shirt and sneakers!) It's like a hybrid of the NYX and Burt's Bees glosses. It gives opaque, hydrating and long wearing color. Perfection.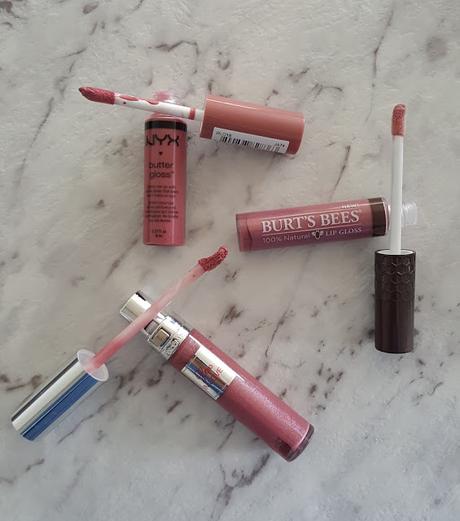 What are your favorite mauve lip glosses?
*Note:The Burt's Bees gloss was provided for review.