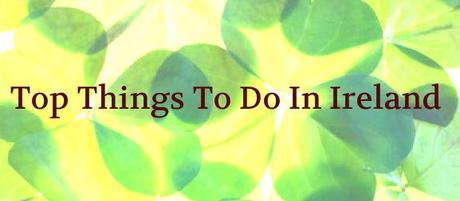 Travelling to Ireland can allow one to become a part of the traditional events and festivals particular to Irish culture. There are many exciting activities to take part in such as eerie ghost tours, guided walking tours in weekends, traditional Irish music, harvest tours and so on. Here are some of the things that you as a tourist can do in Ireland: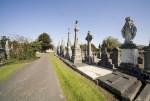 Glasnevin Cemetery – Situated in the city of Dublin in Ireland, Glasnevin Cemetery is the largest cemetery in Ireland and was established in 1832. It houses the graves of around 1.5 million people which includes those of famous poets, writers, musicians and patriots like the the murdered rebellious leader Michael Collins, the great Irish statesman Daniel O'Connell and writer Brendan Brehan. There is a museum adjoining the grounds of the cemetery which accounts for the history of burial practices, keeps record of the famous and notorious people buried in the cemetery and offers a research center for genealogy.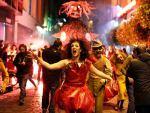 Bram Stoker Festival – In remembrance of the author of the classic horror novel Dracula whose birthplace is Dublin, the city organises an extensive festival that lasts for four day. The Bram Stoker Festival is held annually in the month of October to honor the life, works and literary contributions of Bram Stoker. The festival features literary and theatrical events, Gothic music concerts, spooky walking tours, and pop-up acts.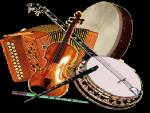 Traditional Irish Music – The excitement offered by a session of traditional Irish music is second to none. The melodious harmony of the sound of harp, Irish button accordions, fiddle, Irish bagpipes, banjo, bodhran, tin whistle and drums is sure to rejuvenate the senses of any music bug. The Mountshannon Traditional Festival, William Kennedy Piping Festival and John Dwyer Trad Weekend are the main music festivals taking place during fall season in Ireland.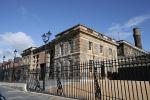 Crumlin Road Gaol – This prison built in Belfast during the Victorian age was used to confine the most dangerous criminals of the city from 1845 to 1996. Throughout the year, daily tours are organised within various sections of the prison which include the tunnel that conjuncts the courthouse and the gaol, the chamber of execution, the cells, and the burial ground.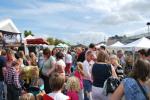 Harvest Festivals – Harvest festivals in Ireland are celebrated to show gratitude for the bonus harvest of the fall season by sharing it with neighbours and the family. The most notable harvest festival held during the fall season in Ireland is the Waterford Harvest Festival which features demonstrations of cooking skills by distinguished chefs, workshops, foodie films, art installations, farm animals and live music.

The culture of Ireland is famous for its legends, folklores, music, art, and literature. There is something or the other which is going to pick the interest of everyone in this beautiful 'land of harps.' What is it that interests you?